The OPEC January Monthly Oil Market Report is out with crude only production data through December 2012. Total OPEC crude only was 29,223,000 barrels per day, down 20,000 barrels per day. But that was after November production was revised down by 170,000 bp/d. So December production was down 190,000 bp/d from what they originally reported last month.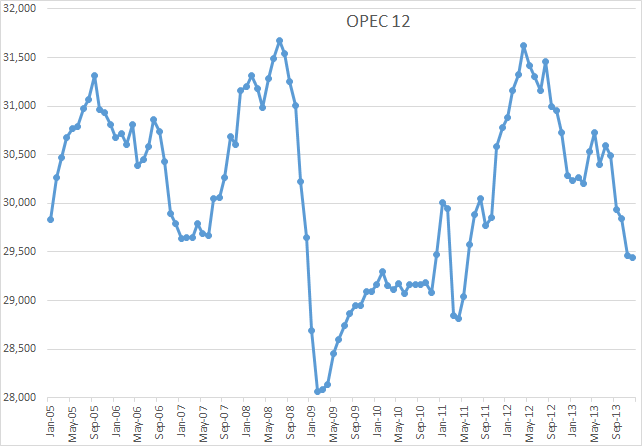 Big movers were Iraq and Libya. Iraqi November production was revised down by 132,000 bp/d and their December production was down another 55,000 bp/d meaning they were down 187,000 from what was originally reported last month.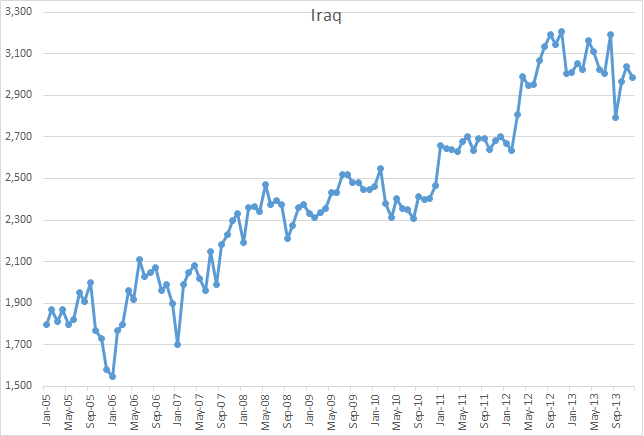 Libyan November production was revised down by 110,000 bp/d but they were flat from the new revised number in December.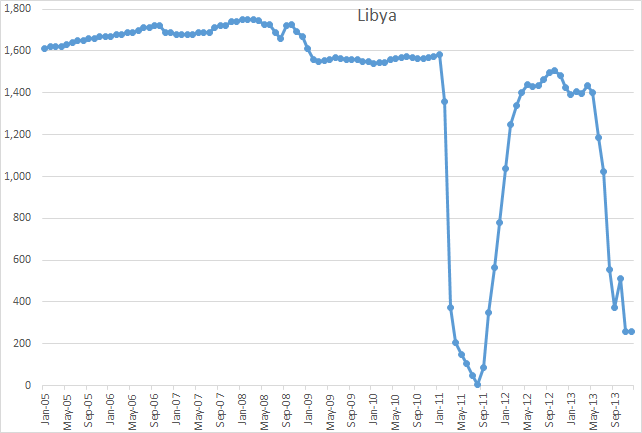 However there are reports that Libyan production had increased to 600,000 bp/d by mid January.
I am of the opinion that every OPEC country, including Saudi Arabia, is now producing flat out. Production varies from month to month because they keep on drilling new horizontal wells, pulling the cream right off the top of the reservoirs. They did cut production back in late 2008 but within a year every country except Saudi Arabia, Kuwait and the UAE was back to producing flat out again. Then when the Libyan revolution hit in 2011 these three began production producing flat out again.
Of course Libya and Iran could produce more but both are producing all they can "under the current circumstances". But circumstances will always vary and limit production as Iraq is very aware of. So all we can do is look at production as it is today, not what it might be "if only".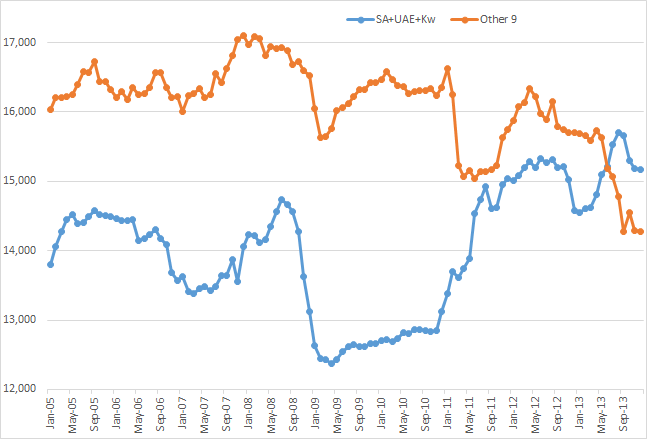 The OPEC MOMR used to report production numbers from "secondary sources" only. But Venezuela complained that their production was being under reported. So OPEC started then reporting two sources of data, one from those "secondary sources" and another from "direct communication". Direct communication means: "We called them up and asked them and this is what they told us."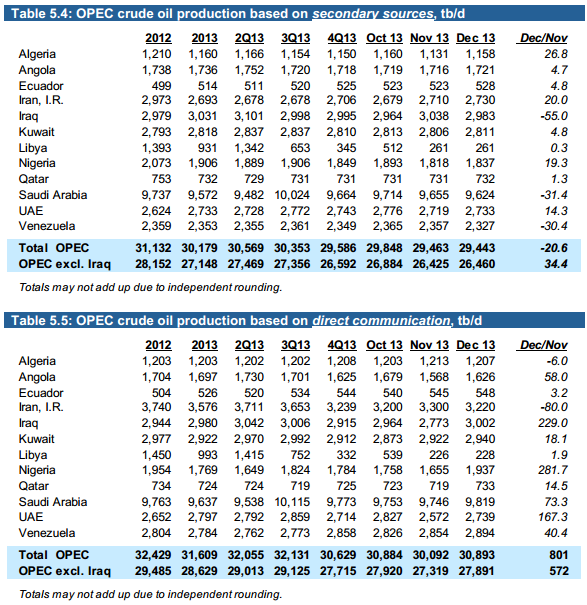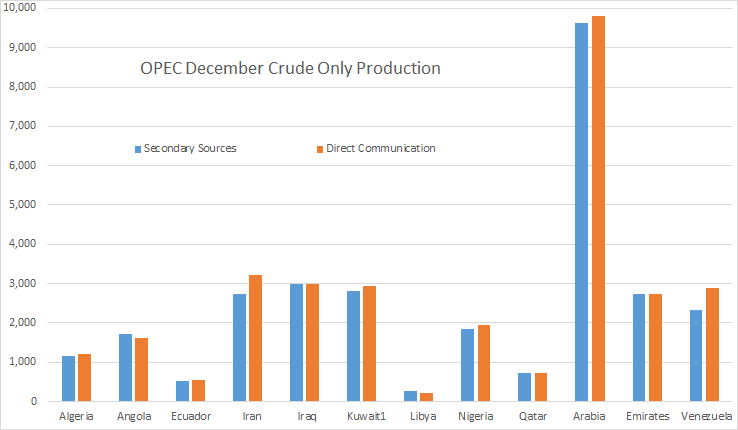 I know you are wondering just who those "secondary sources" are. Well so am I but I would guess they are kind of an average of several sources, Platts being just one of them.
The page OPEC Charts has been updated with the December production data from the latest OPEC MOMR. Crude only production charts of all 12 OPEC countries are posted there.
To see all comments, or to leave a comment, click on the COMMENTS link below this line.