All data below is based on the latest OPEC Monthly Oil Market Report.
All data is through April 2017 and is in thousand barrels per day.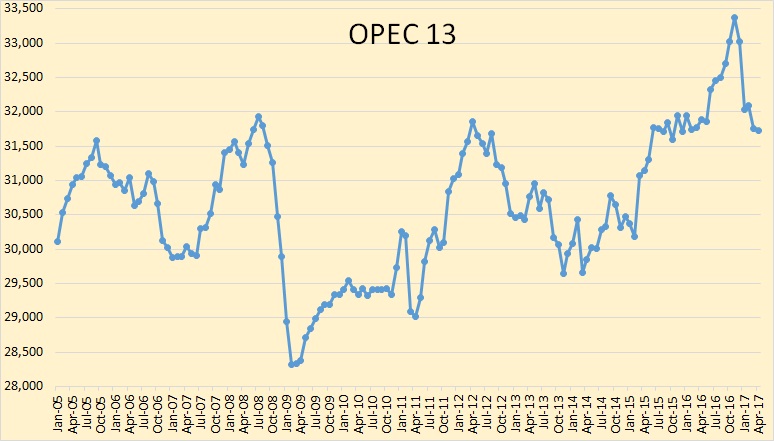 Looking at the above chart it seems obvious what most OPEC nations were doing. They announced in the summer of 2016 that there would likely be quota cuts beginning in 2017. And those cuts would be a percentage of their current production. So everyone began making heroic attempts to increase production by the end of 2016. So now, after everyone who felt that they should cut, has cut, they are right back to the level that they were at before the cuts were proposed.
I wrote the above paragraph last month. I see no reason to change a word of it now.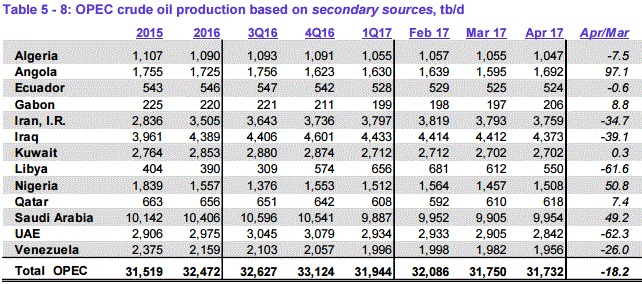 Secondary sources has OPEC production down 18,200 barrels per day in April, but that was after their March production had been revised down by 179,000 bpd. So basically OPEC production was down 197,000 bpd from what was reported last month.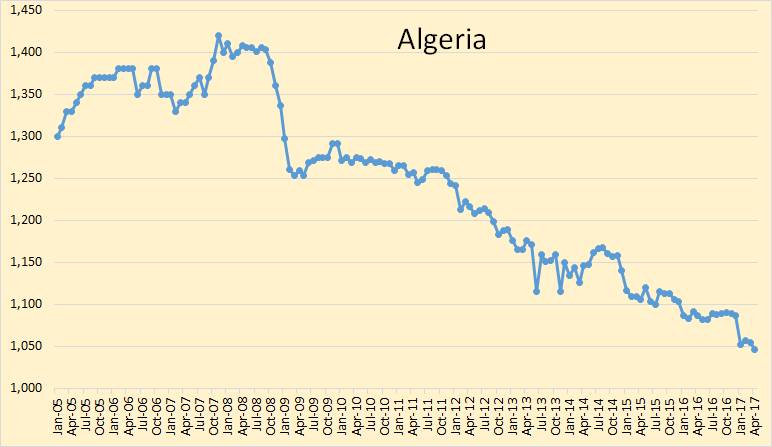 Not much is happening in Algeria. They peaked almost 10 years ago and have been in slow decline ever since.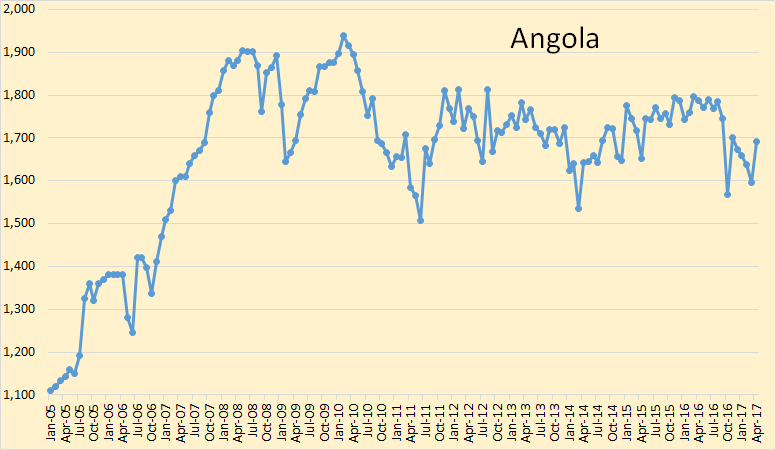 Angola peaked in 2010 but have been holding pretty steady since.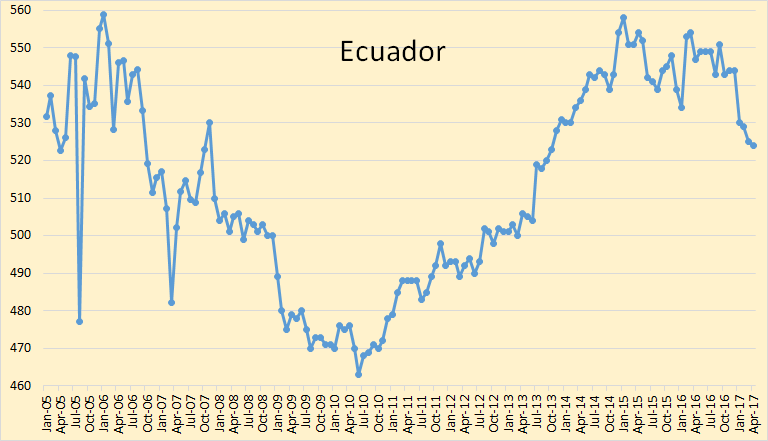 Ecuador peaked in 2015. They will be in a slow decline from now on.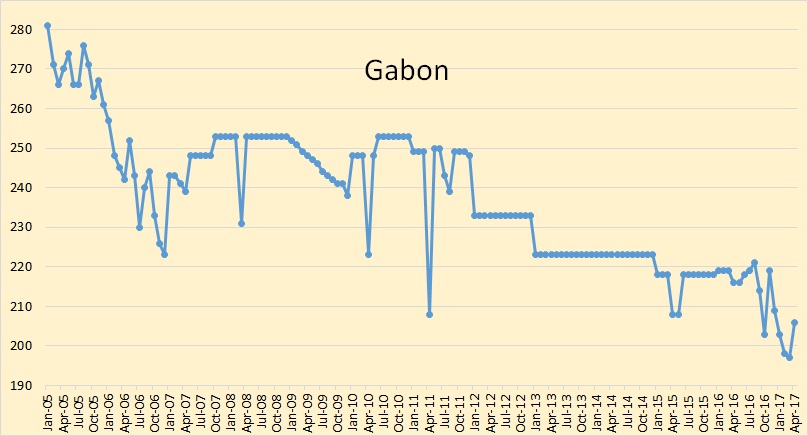 Any change in Gabon crude oil production is too small to make much difference.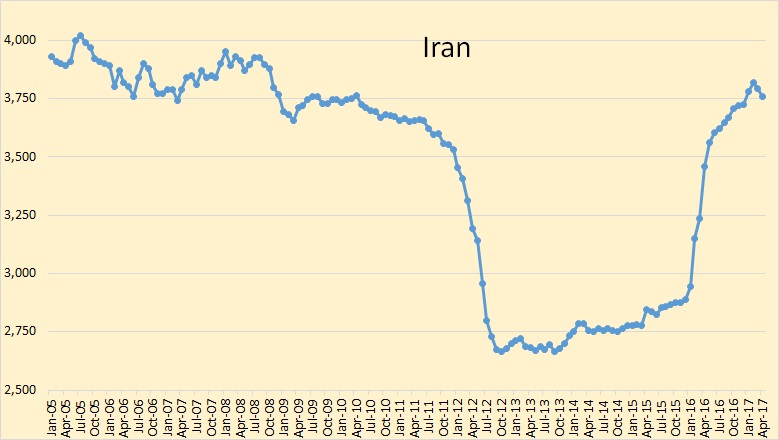 Iran's recovery from sanctions has apparently peaked. I expect a slow decline from here.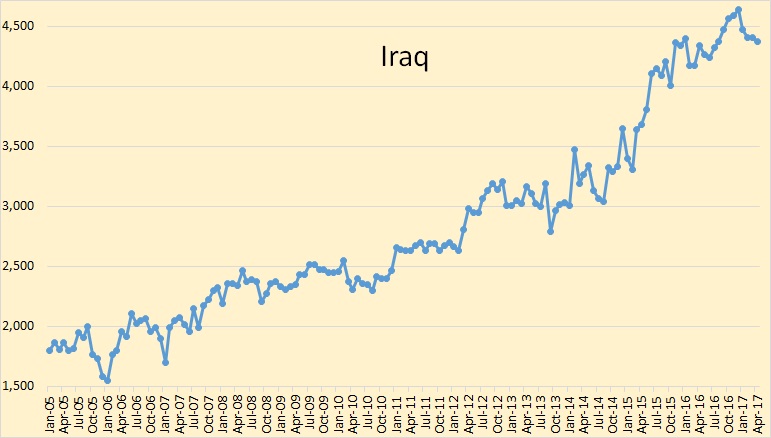 Iraq is down 269,000 barrels per day since their December peak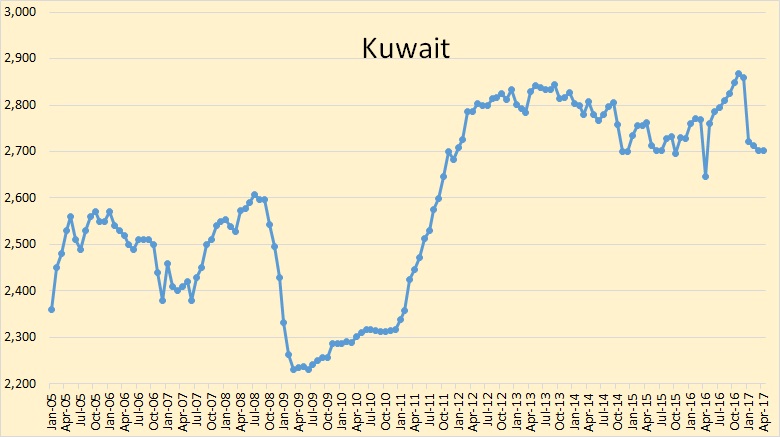 Kuwait is down 166,000 bpd from their November peak. That is about 5.8%.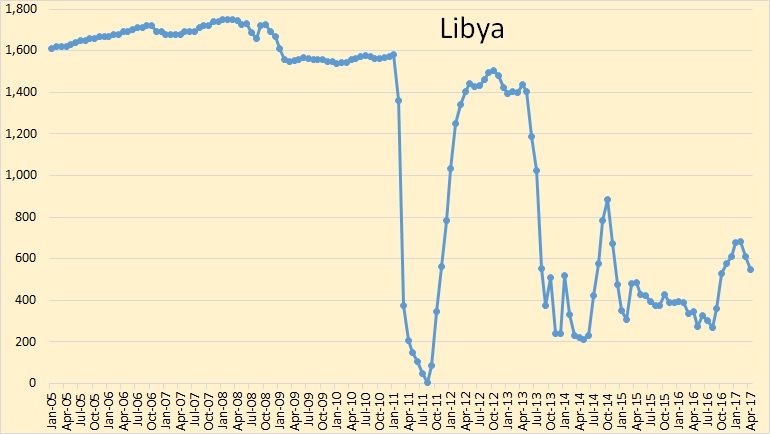 Libya still has problems, and will likely continue to have problems.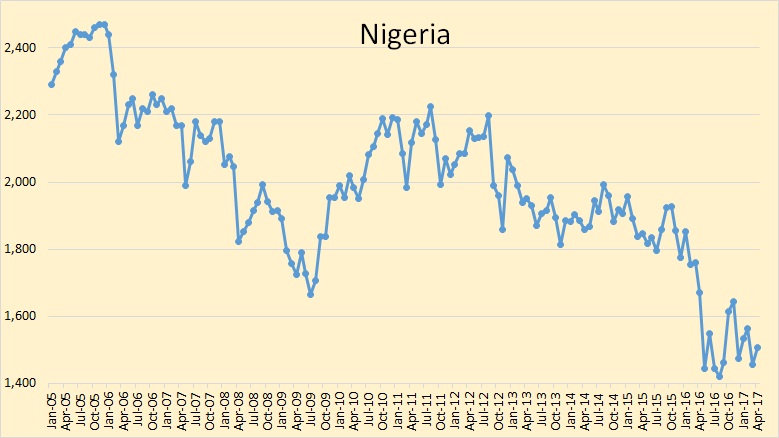 Nigeria and Libya are exempt from quota cuts because of rebel problems. Don't look for those problems to clear up any way soon.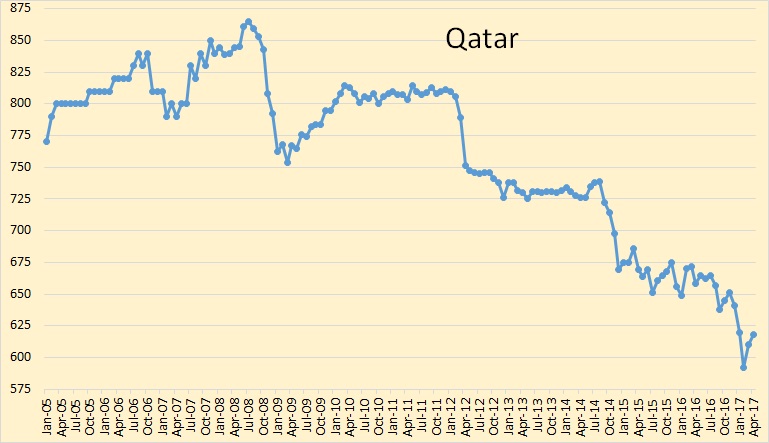 Qatar has been in decline since 2008. Her decline will continue albeit at a very slow pace.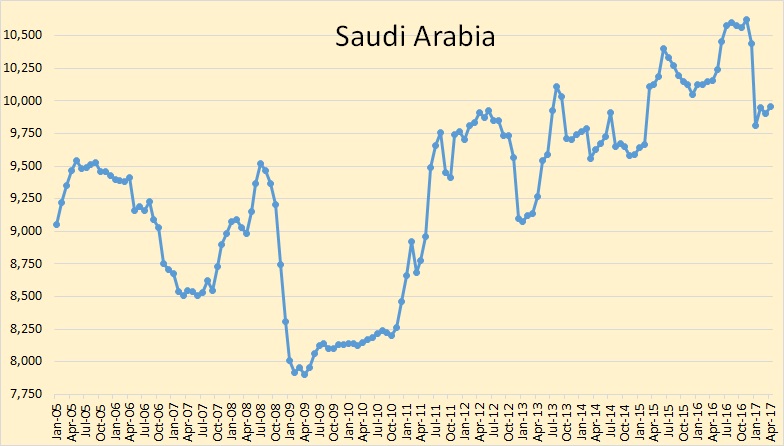 Saudi Arabia cut in January, then stopped cutting. I think this is where we will be for some time unless there is a real shake up in OPEC.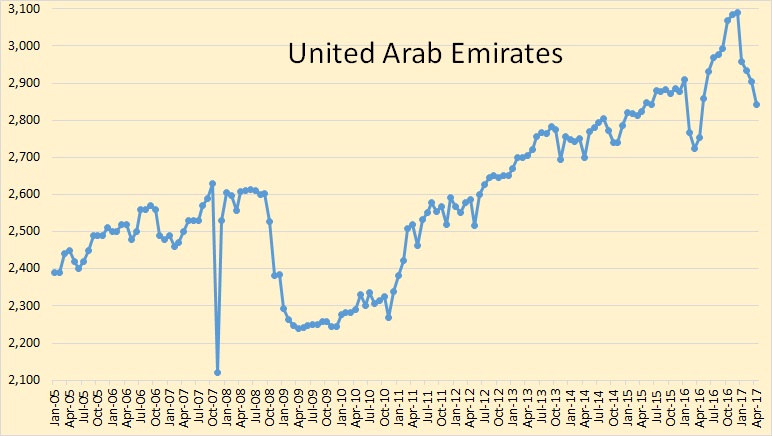 The UAE is down almost 248,000 bpd since December. This is the largest percentage cut in OPEC. I don't think it is all voluntary.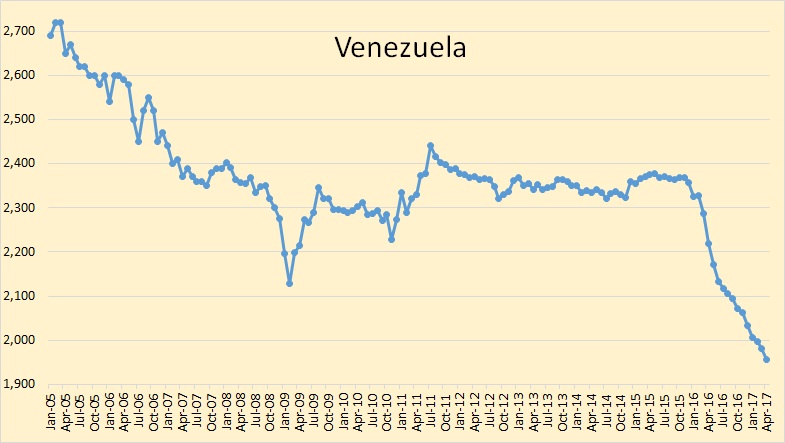 Venezuela's problems will continue. They are now below two million barrels per day. They are at 1,956,000 bpd. Last March their production was 2,286,000 bpd. They have dropped 402,000 bpd, or 17% since December of 2015.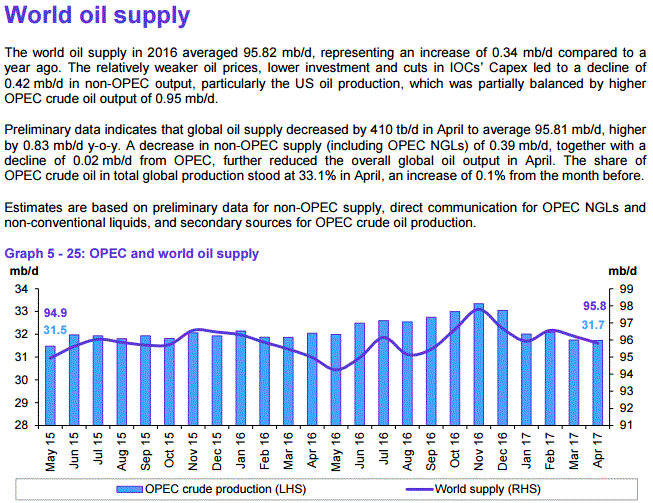 Eyeballing the chart, it looks like World oil production, total liquids, is down about two million barrels per day since peaking in November 2016. OPEC crude production is down 1.64 million barrels per day since November so Non-OPEC  liquids, plus OPEC NGLs, would be down just under half a million bpd since then.