The new November OPEC Monthly Oil Market Report is out with crude only production numbers for October 2016. All charts are in thousand barrels per day.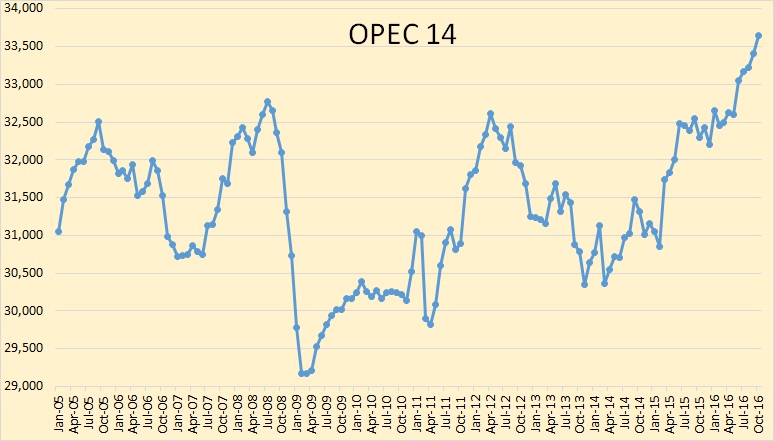 OPEC crude only production reached 33,643,000 barrels per day in October. This includes Gabon. Since May, OPEC production has increased 1.05 million barrels per day.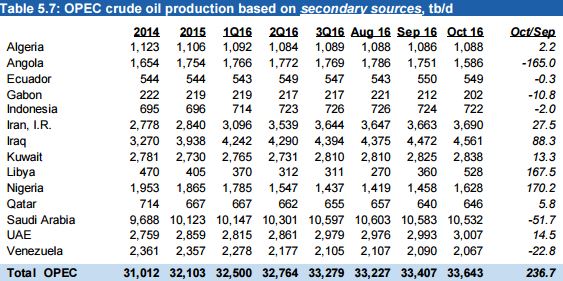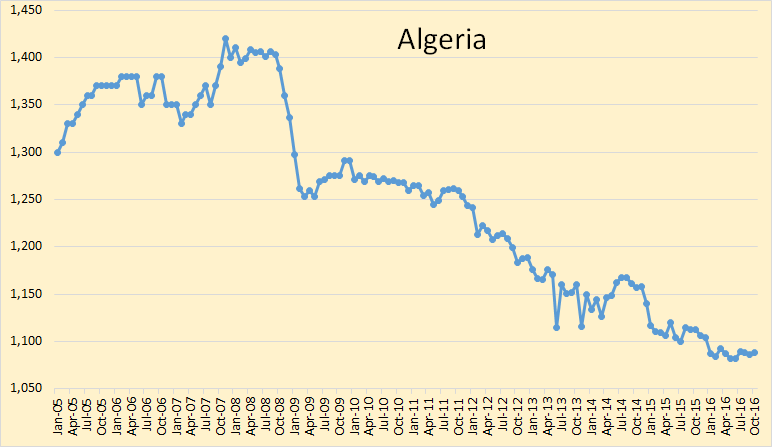 Algeria is in slow decline.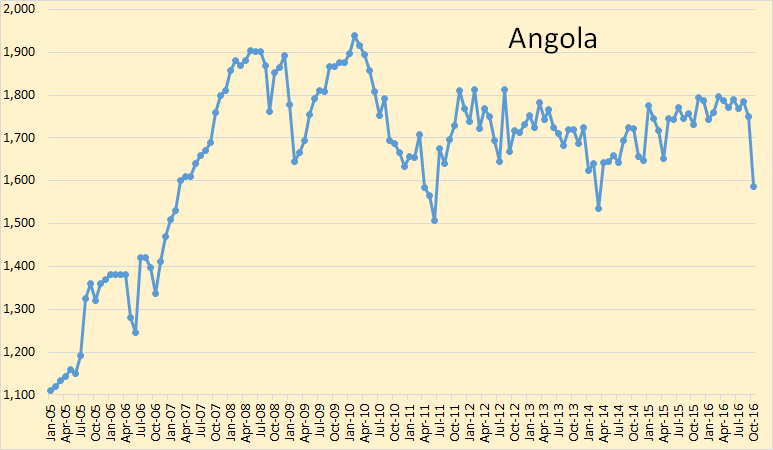 There was a sudden drop in Angola oil production in October, down 200,000 barrels per day since August. I have no idea what the problem was. There is nothing in the news to indicate any problem.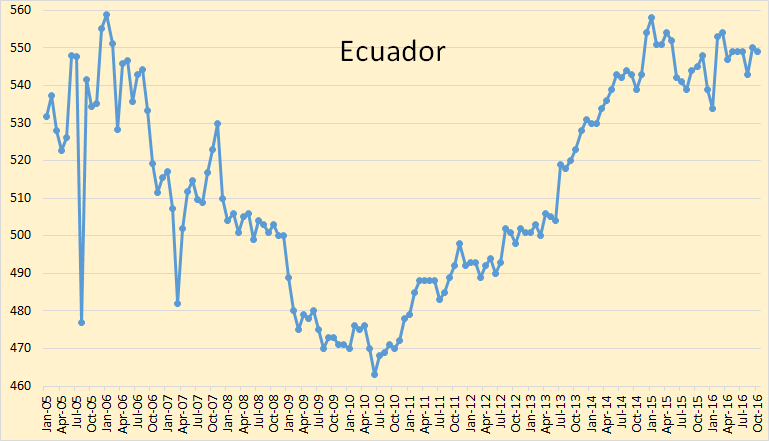 Ecuador was sharply down in August but seems to be holding steady for the last two years.
Gabon was added to OPEC a few months ago but their production is so low it will have little effect one way or the other.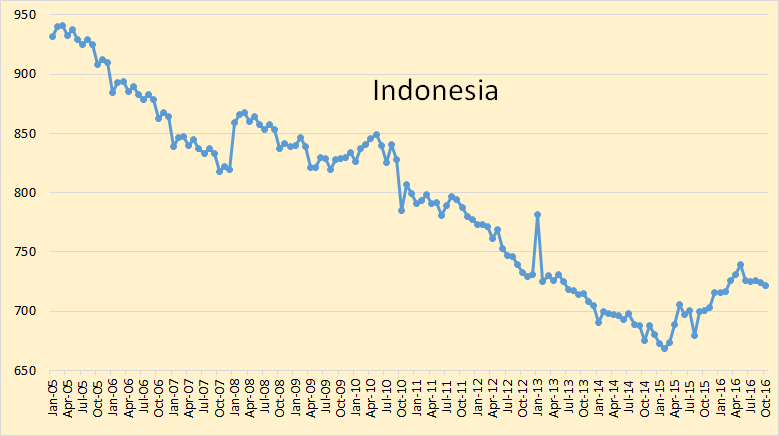 Indonesia will also not affect OPEC production in a big way one way or the other.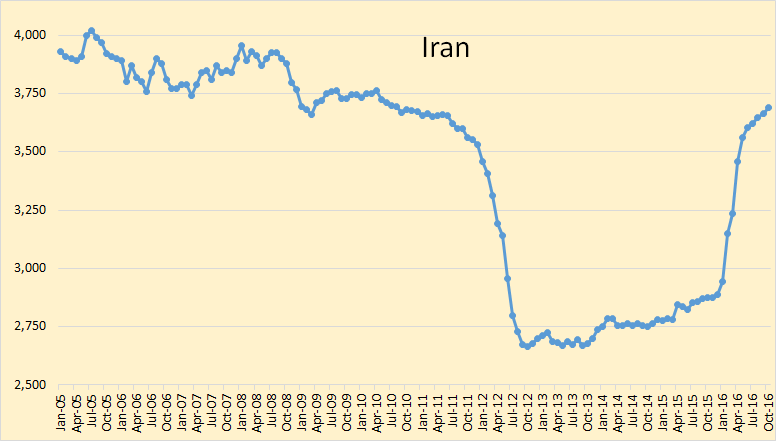 Iran's increase since sanctions were lifted has slowed to a crawl. There are other problems on the horizon for Iran. They are talking about changing all their oil field contracts to "buy back" contracts. That is they want the option to nationalize all everything. This will likely cause a mass exodus of foreign oil companies from Iran and hit their production considerably.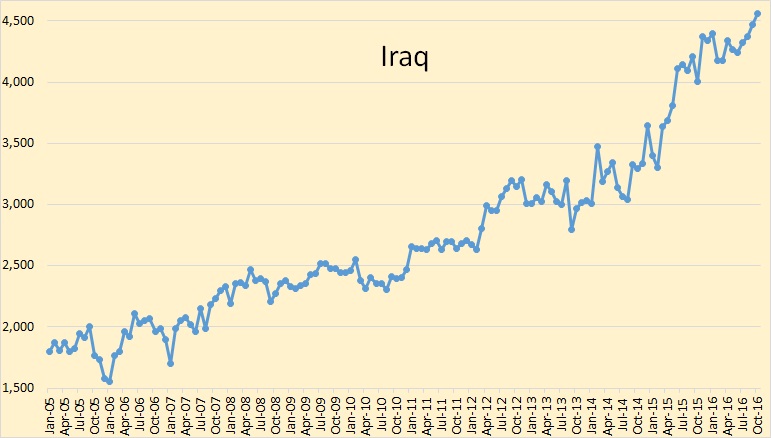 Iraq's production was up 97,000 bpd in September and another 89,000 bpd in October. Iraq, like everyone else in OPEC, is positioning themselves for an OPEC "freeze" in oil production. So they are producing every barrel possible in order to freeze at the very highest level possible.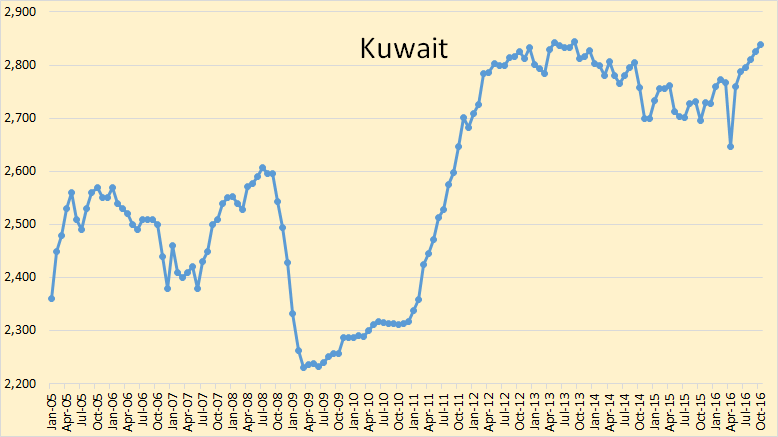 Kuwait has recovered from the problems they had in April. I expect their production to flatten out soon with a slight decline over the next few years.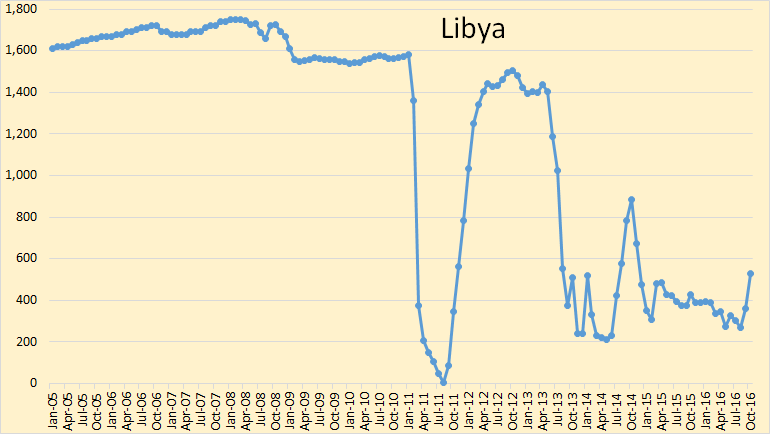 Libya's oil production was up 168,000 bpd in October. Is peace breaking out in Libya? I doubt it but only time will tell.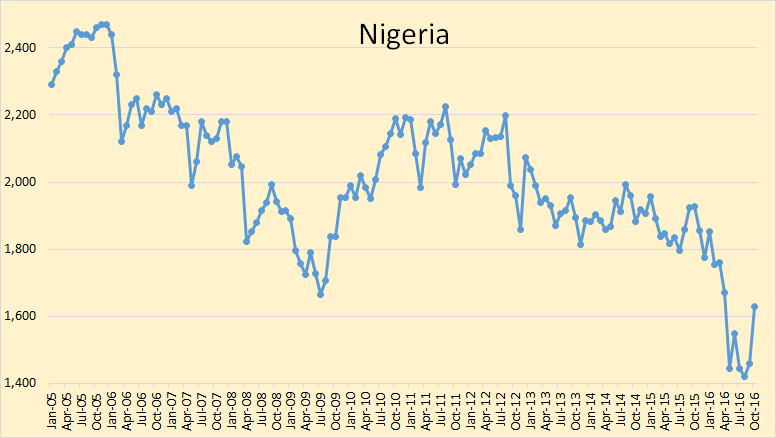 Nigeria increased production 170,000 bpd in October. It is likely erratic increases and declines in production will continue.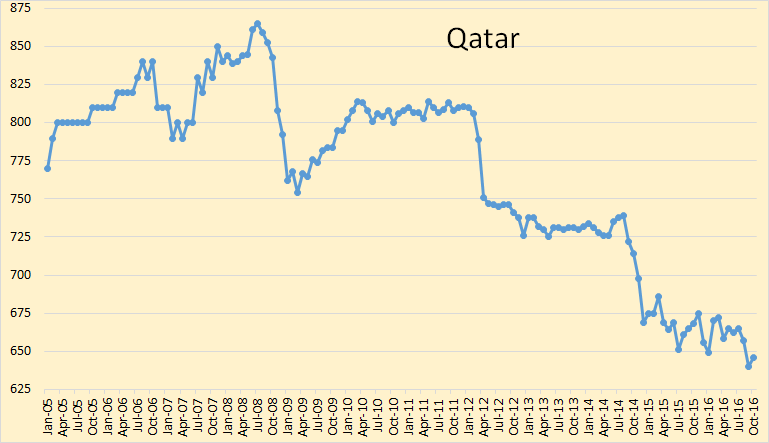 The decline in Qatar's oil production seems to have slowed since late 2014.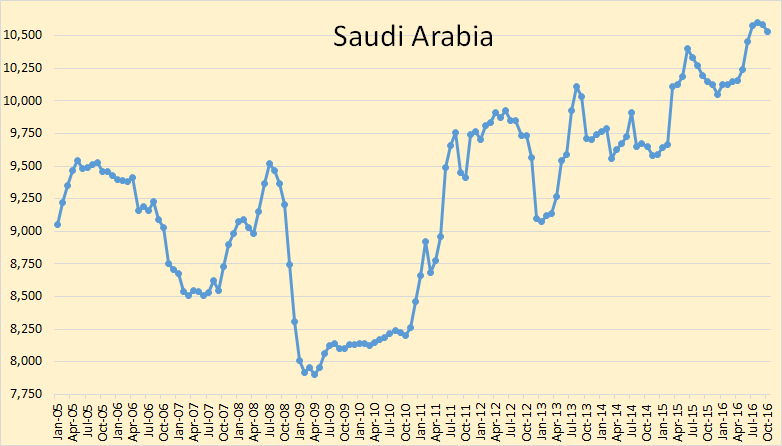 Saudi saw a slight decline in October.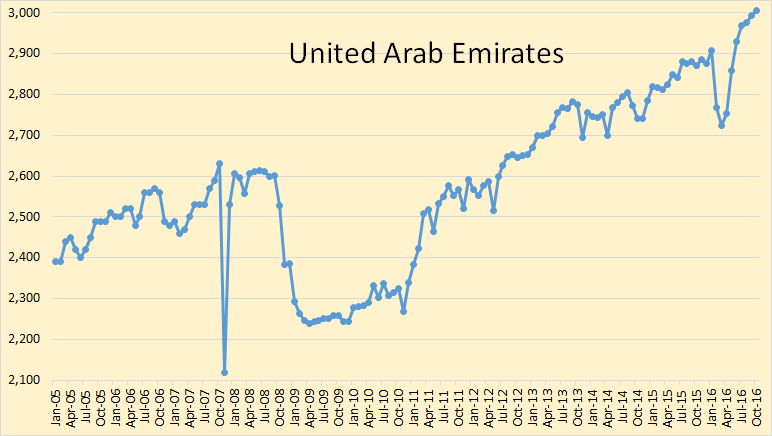 The United Arab Emirates had some problems earlier this year but they seem to have recovered. I think they will hold production steady for a while now. I really don't think they can increase production much above 3 million barrels per day.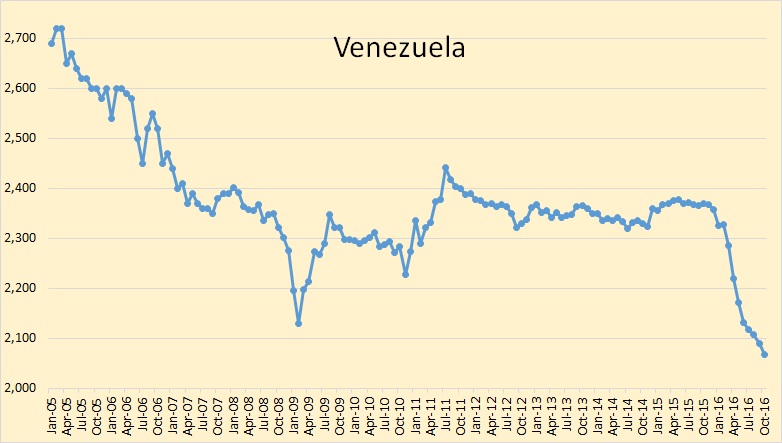 Venezuela's oil production is still dropping but the decline seems to be slowing. Venezuela has very serious economic problems. They are nearing the "failed state" status.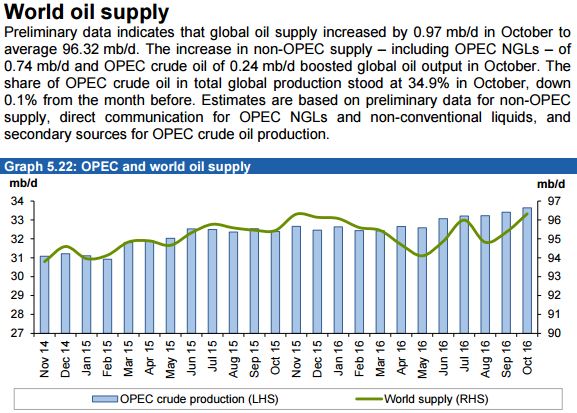 World oil supply is very near its November 2015 peak.