The Texas RRC Production Data is out. There appear to be no big surprises this month. All RRC data is through September but the EIA data is only through August.
Note: For all those not familiar with the Texas Railroad Commission data it is always incomplete. That is the reason for the drooping data lines you see in the charts. The EIA data is what they believe the final estimate will be.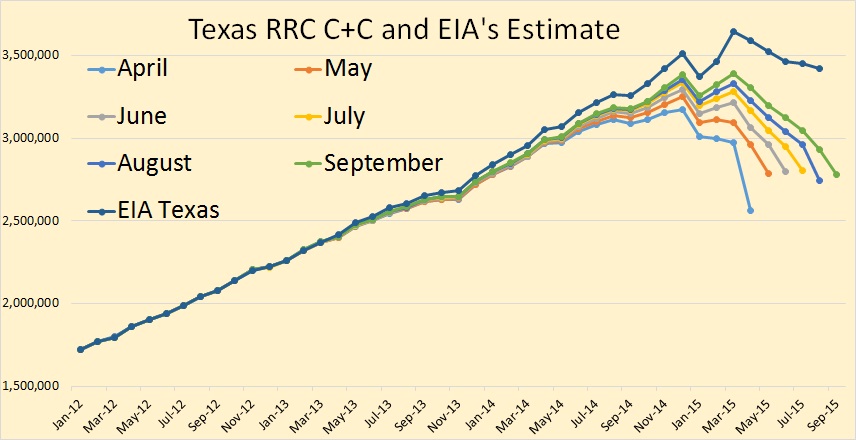 Final month production was just a little higher in September than August. That usually indicates a small uptick in production. But the data is so incomplete it is hard to tell.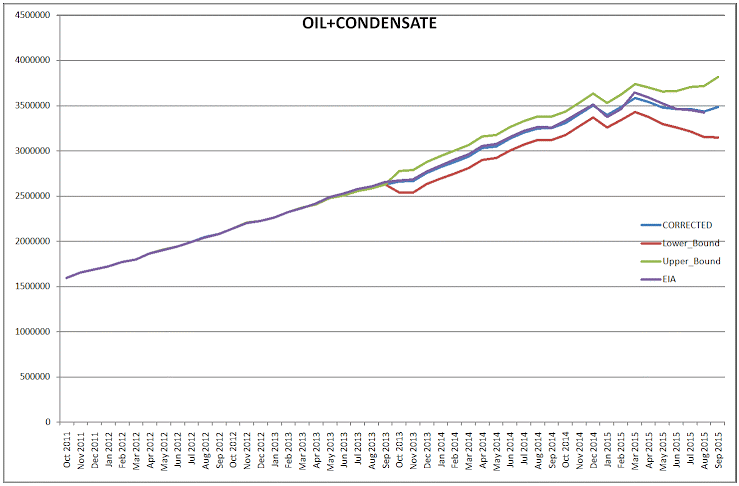 Dr. Dean Fantazzini has Texas C+C with a slight uptick in September but still well below the March 2015 peak.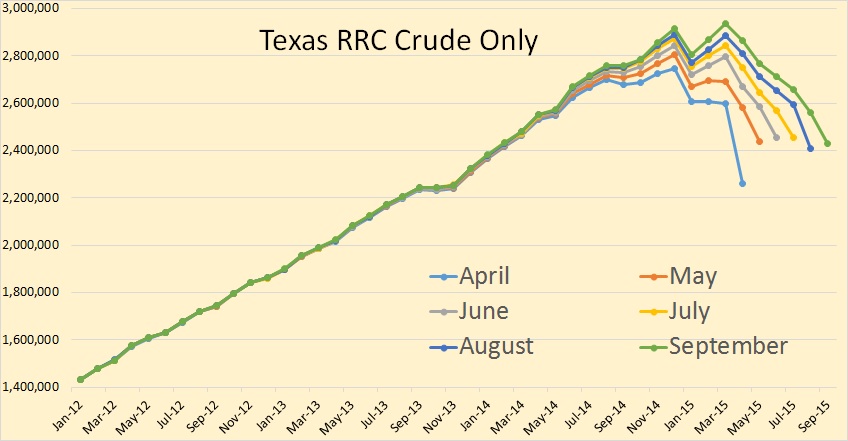 Texas crude only reflects basically the same pattern as Texas C+C.
Dean has Texas crude only also with a slight uptick in September.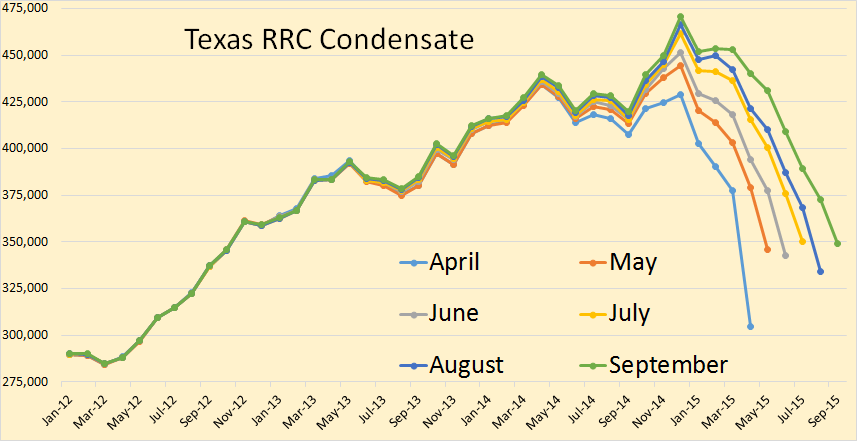 Texas condensate should show a slight uptick in September when the final data comes in.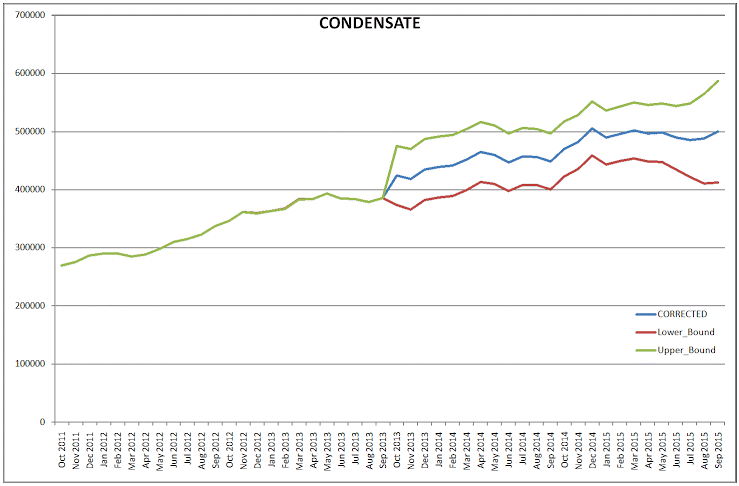 Dean has condensate almost flat since December.
Texas total gas production also showed a slight uptick in September. All gas data is in MCF per day.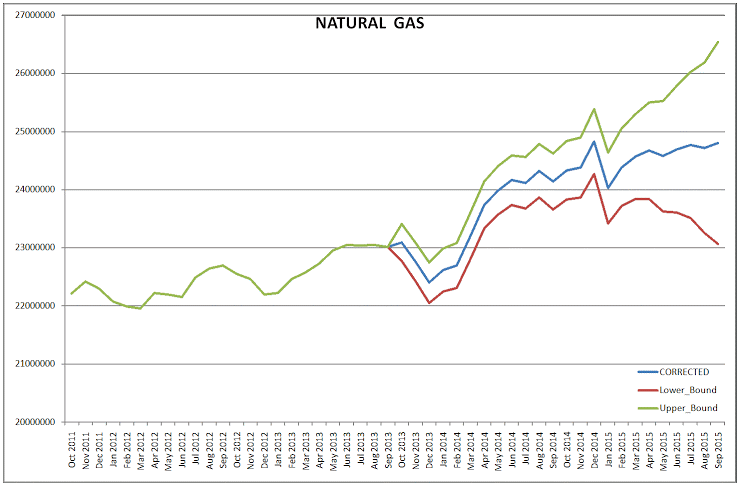 Dean has Texas total gas with a slight uptick in September. Other than that big drop in January Texas gas production has been basically flat since December.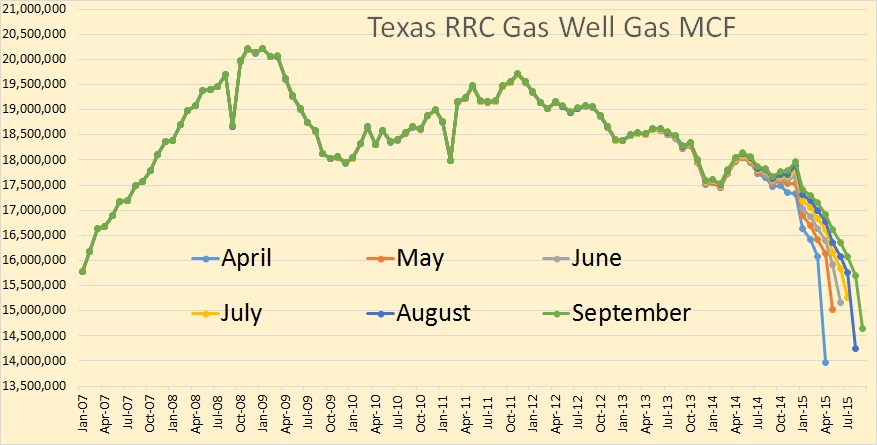 The incomplete data shows a slight uptick in gas well gas but it don't look like much is really happening here.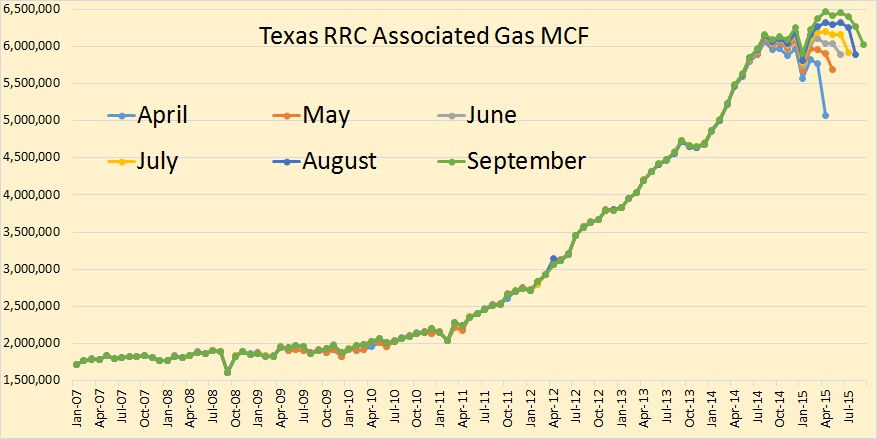 Texas associated gas, which has been responsible for all the increase in Texas gas production since 2011, seems to have leveled out.
The EIA publishes state by state natural gas prduction as well as state by state oil production. That data can be found here: EIA Natural Gas Their current data, like their oil data, is through August.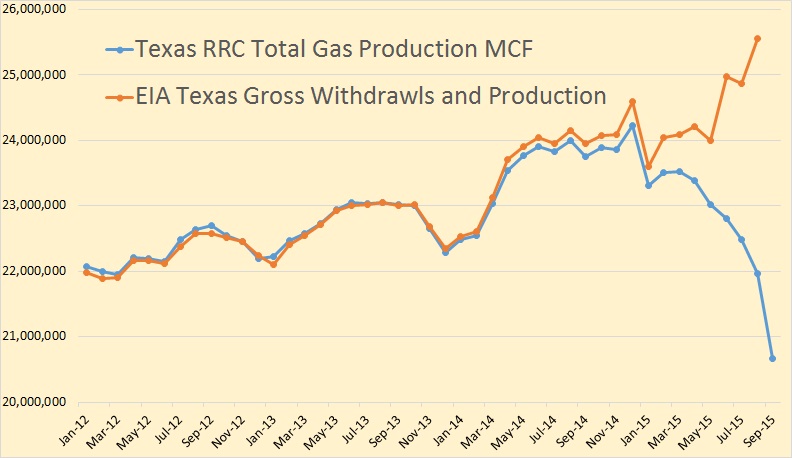 Here is the EIA Texas natural gas production data compared with the RRC total gas data. All gas data is in MCF. that the EIA sees.  The EIA has Texas total natural gas spiking upward in June and August.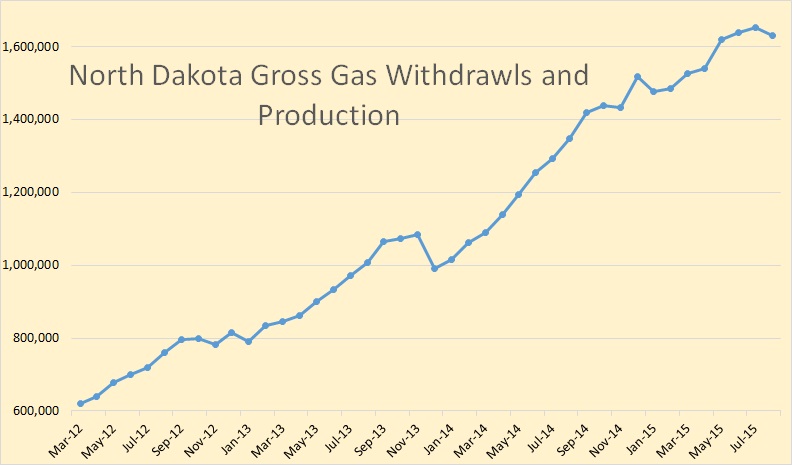 And just in case you were wondering this is what the EIA says North Dakota's gas production has been doing. The last data point is August, 2015.