The EIA has just published their Petroleum Supply Monthly with July production data for the USA and all states and territories. There were really no big surprises.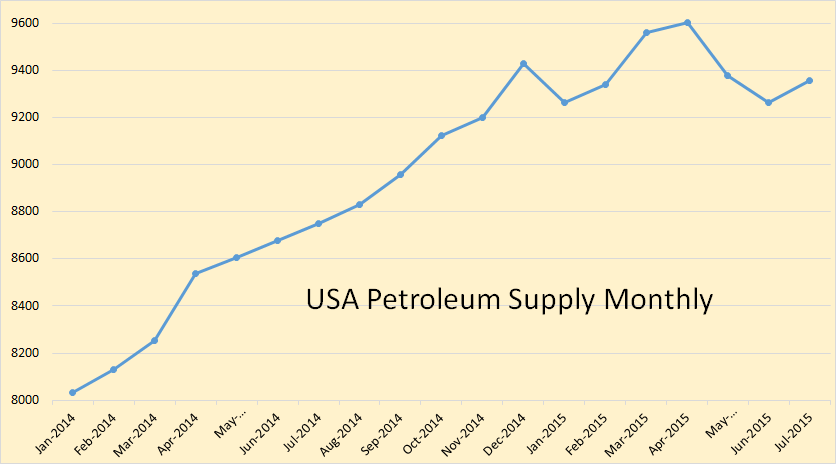 US C+C production was up 94,000 barrels per day in July to 9,358,000 bpd.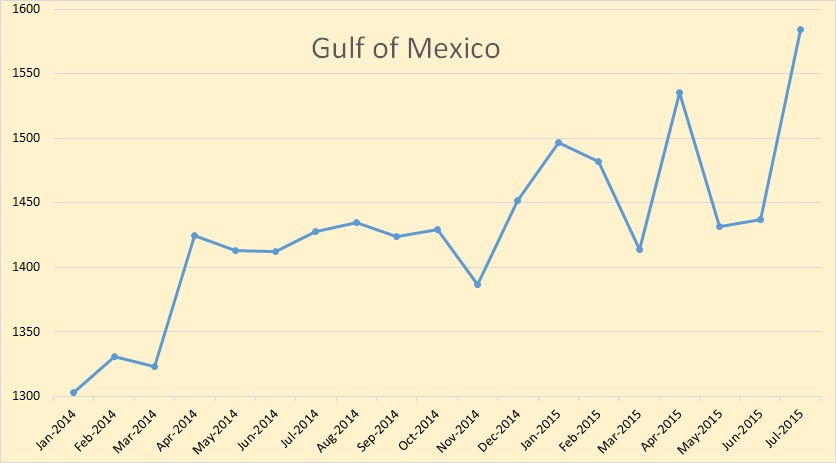 The gain came from the Gulf of Mexico. The GOM was up 147,000 bpd to 1,584,000 bpd. Without the GOM input US production would have been down 53,000 bpd.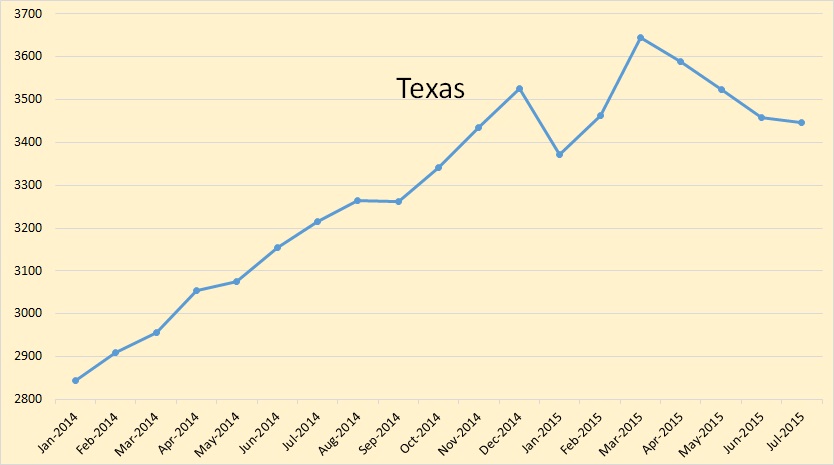 Texas was down but not by much, only 12,000 bpd to 3,447,000 bpd. That is 197,000 bpd below their high in March of 3,644,000 bpd.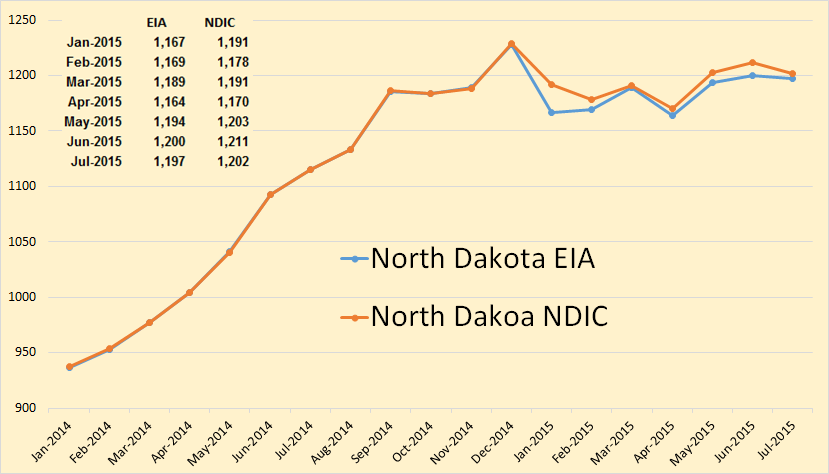 This I don't understand. The EIA's now gets its estimates directly from the states yet there is a difference. Perhaps the NDIC had revised their data when the EIA called.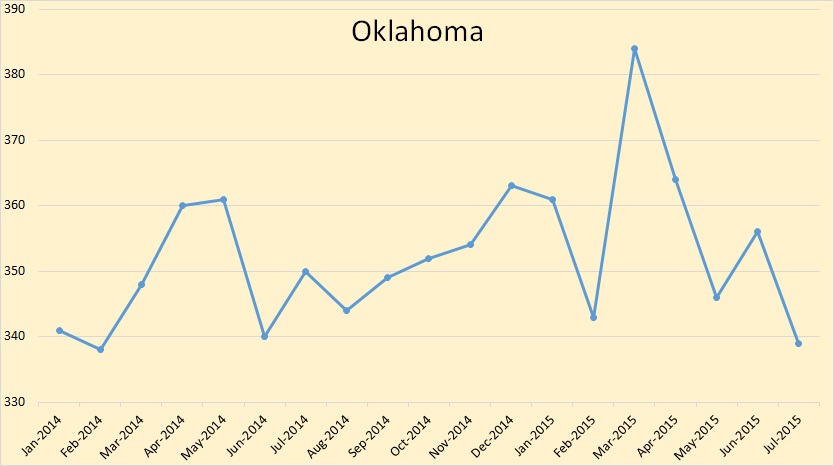 Oklahoma was down 17,000 bpd to 339,000 bpd.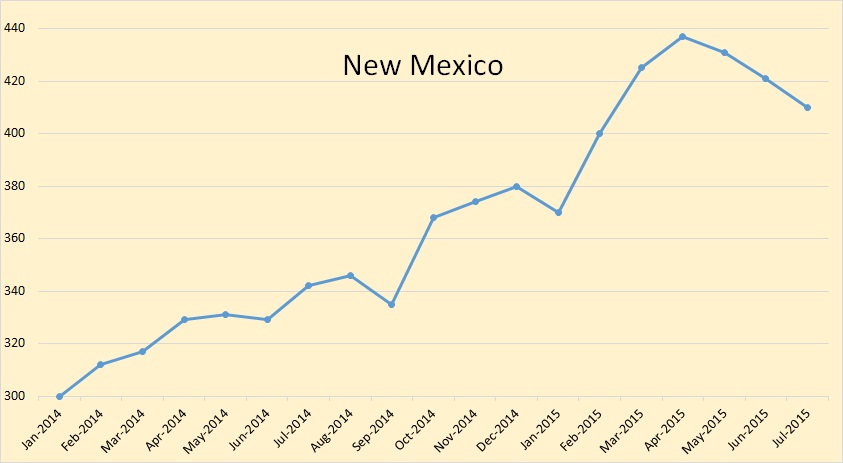 New Mexico was down 11,000 bpd to 410,000 bpd.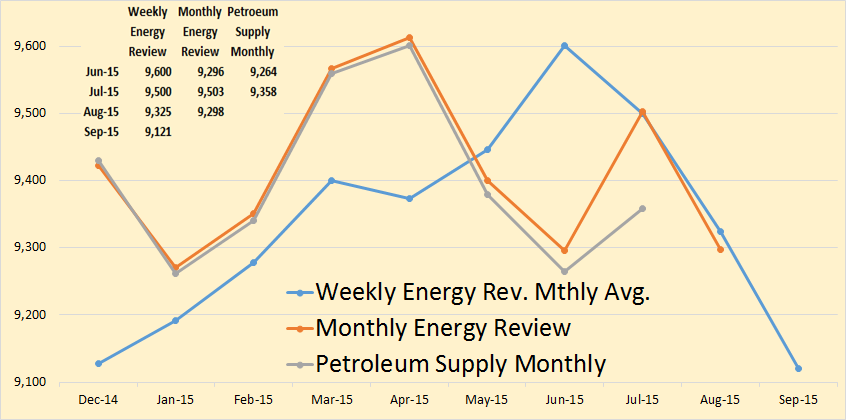 I took the Weekly Energy Review and averaged it into monthly average. As you can see it differs greatly from both the Monthly Energy Review and the Petroleum Supply Monthly. However for the last July and August it agrees pretty closely with the Monthly Energy Review. And it says production dropped just over 200,000 barrels per day from August to September.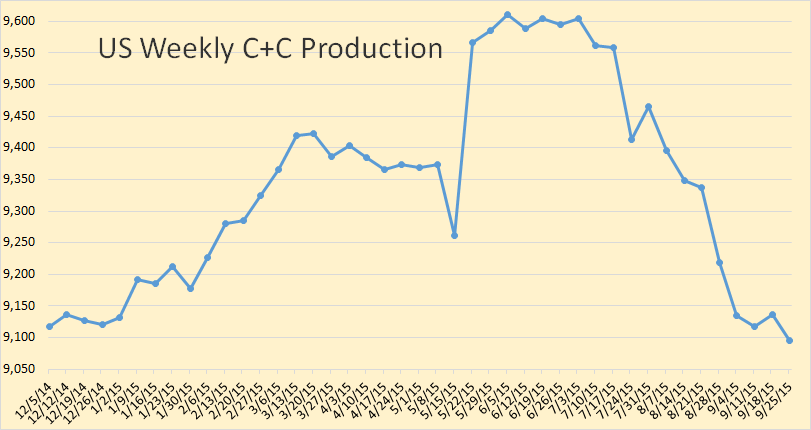 This is the weekly data, since December from the Weekly Petroleum Status Report. It has US production dropping every month since June.
I thought the below article said a lot about Russia.
Russian Oil Producers Head for Tax Showdown Amid Output Warnings
Russia's Energy Ministry estimated last week that oil output would be stable until 2035 at a level of about 525 million metric tons a year, or 10.5 million barrels a day, as investment in new projects offset declines at older fields. If the government approves the planned tax hike, investments could slump by 50 percent and total oil production drop by 100 million metric tons over next three years, Energy Minister Alexander Novak said in an interview to state TV Friday.
"In a lower capex environment, the output decline at mature Russian fields may reach some 5 percent already next year," Alexander Nazarov, oil and gas analyst at OAO Gazprombank, said by phone. "New projects won't be able to cushion the total decline."
They are saying that if they get enough investment in new projects to offset declines in their old fields, then they can keep production flat for the next 20 years. Otherwise they are headed lower. Their old fields will be declining at about half a million barrels per year. I don't think even if they do get the tax breaks they can come up with that much new oil. And most certainly they cannot do it for 20 years.