The Texas Rail Road Comission has released their latest report with oil, gas and condensate production for April. The RRC data is always incomplete however and takes many months for the all the data to trickle in. The below chart shows that problem.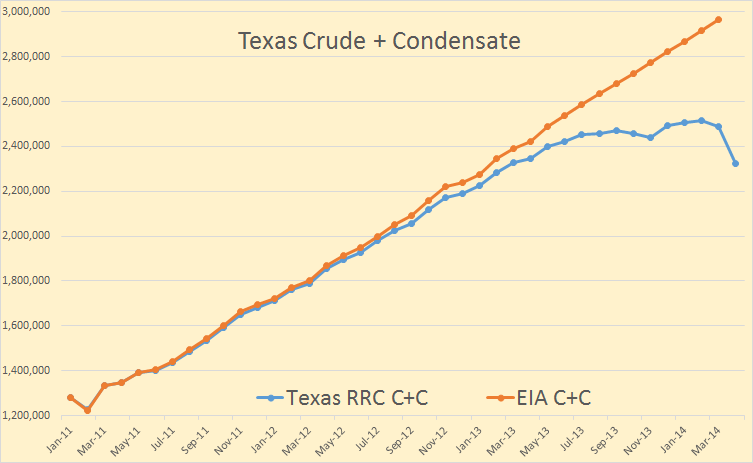 The data is barrels per data with the EIA data through March and RRC data through April. The EIA has Texas C+C data is highly linear for the 10 months June 2013 through March 2014, increasing at 48 kb/d for 4 months, 41 kb/d for one month then 49 kb/d for the last 5 months.
The EIA has Texas C+C increasing at an average of 48.6 bp/d each month for the last two years. I think that is a little high. I think the production has been increasing at close to 43 kb/d each month but with a recent slow down in that increase.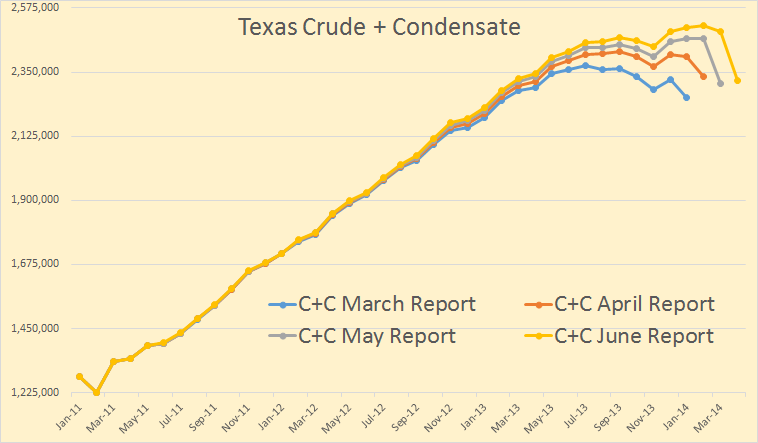 All Texas RRC June report data is through April. The RRC does not combine Crude with Condensate so I have to add the two. But here you can see the problem. Each month the reported data increases with the latest months showing the largest increase. However even if this is the case, the latest month should show an increase almost equal to the final total increase for that month. That was the case in the April Report, (January to February), but not the case for the last two reports.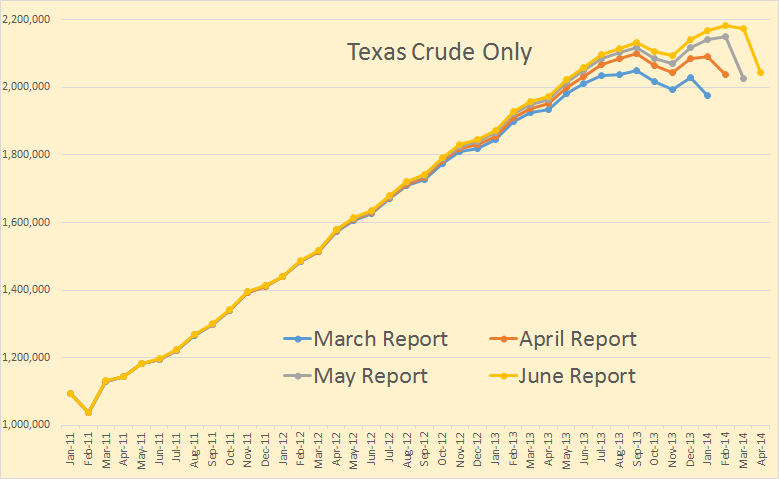 Texas RRC seems to have Crude Only increasing at a slower rate each month.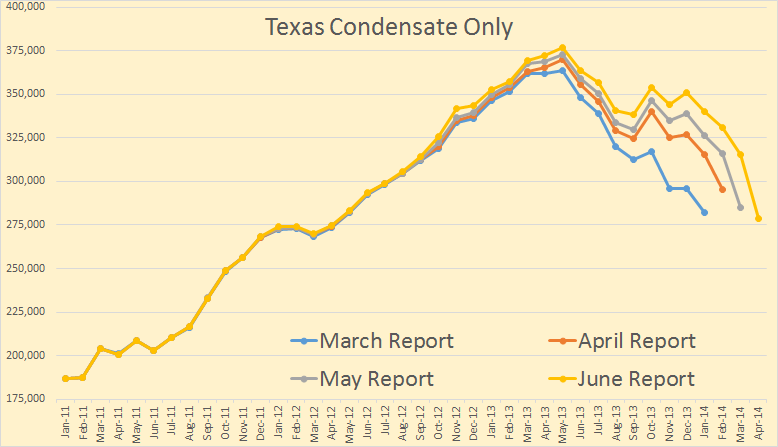 The condensate only chart looks radically different than the crude only chart. It looks like Texas condensate seems to have peaked back in May of 2013. Even if that turns out not to be the peak there is no denying that Texas condensate growth began to dramatically fall off beginning in June of last year.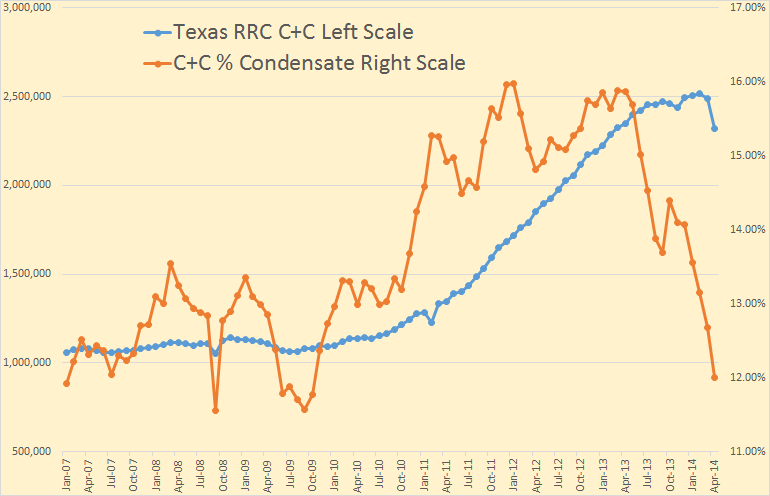 But this is the chart that really tells the story. The orange plot is the percent of condensate in Texas Crude + Condensate. Notice that the percent condensate takes of at the exact same time that the shale boom started in Texas, in late 2010 and early 2011.
Of course those late months are incomplete, with not all the data in yet. Nevertheless that holds true for both crude only and condensate. Therefore the percentage of condensate should remain about the same. Obviously it does not, the percentage of condensate falls off sharply beginning in June 2013 from 16 percent back to 12 percent or about to where it was before the shale boom began.
My conclusion is that Texas C+C is beginning to slow down in spite of what the EIA reports. And that condensate has even started to decline.