The new January OPEC Monthly Oil Market Report is out with crude only production numbers for December 2016. All charts are in thousand barrels per day.
Indonesia has left OPEC so they are now down to 13 nations. The Indonesia historical data has been removed from the entire OPEC data. Therefore the December data does not reflect any drop due to Indonesia leaving OPEC.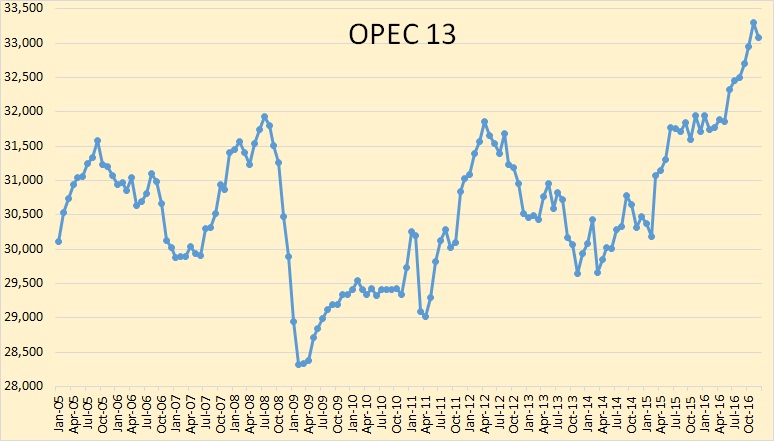 OPEC crude oil production dropped to 33,085,000 bpd in December. That was a drop of 220,900 bpd. However that was after the November production numbers were revised upward by 175,000 bpd. Therefore the drop was only 46,000 bpd from what was reported last month.
Officially, the OPEC agreed to cut production by 1.2 million barrels per day. Those cuts are supposed to kick in in January. But I would not count on their January production numbers being down that much.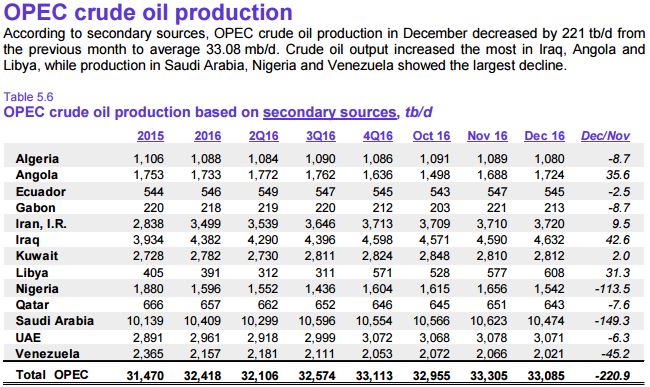 OPEC's December production represents an all time high for the cartel.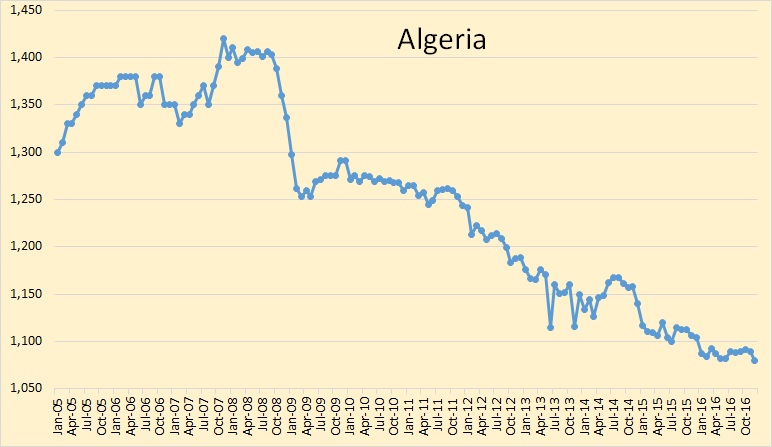 Algeria is in slow decline.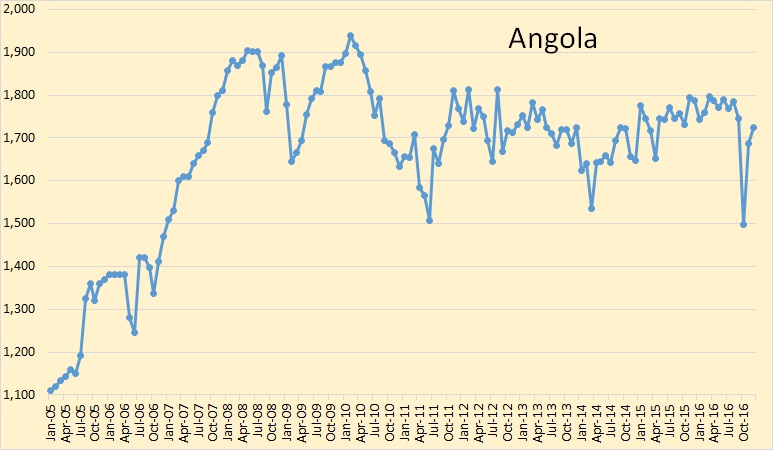 Angola's production continues to recover from the sudden drop they had in October.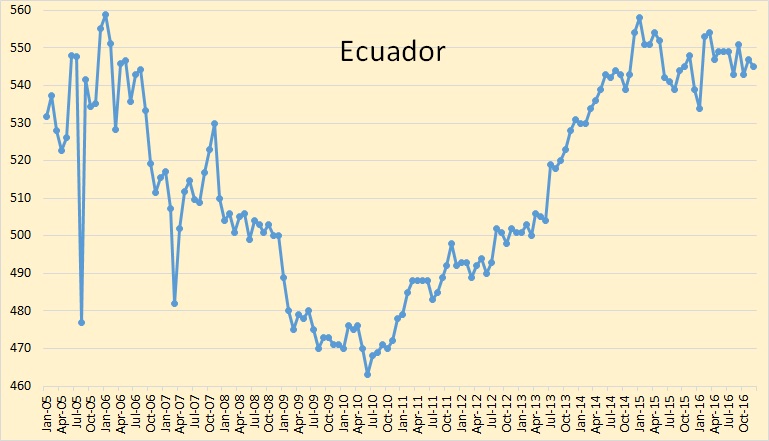 Ecuador seems to be holding steady for the last two years.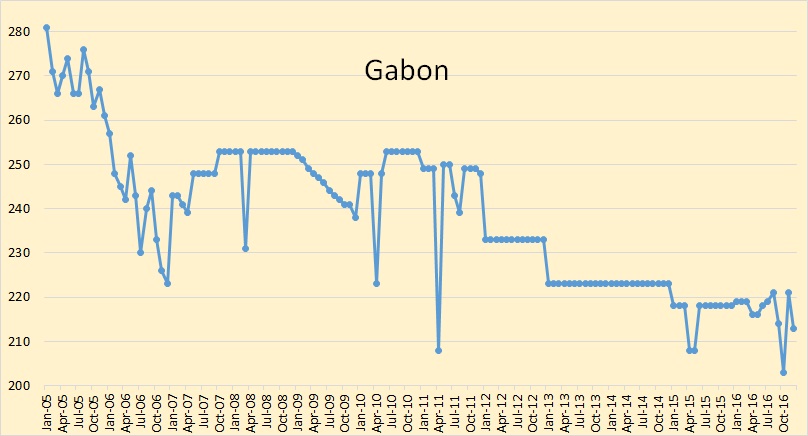 Gabon was added to OPEC a few months ago but their production is so low it will have little effect one way or the other.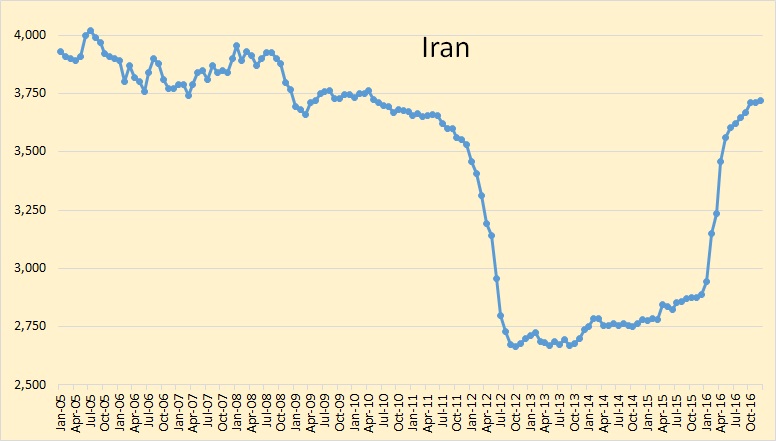 Iran's increase since sanctions were lifted has slowed to a crawl. There are other problems on the horizon for Iran. They are talking about changing all their oil field contracts to "buy back" contracts. That is they want the option to nationalize all everything. This will likely cause a mass exodus of foreign oil companies from Iran and hit their production considerably.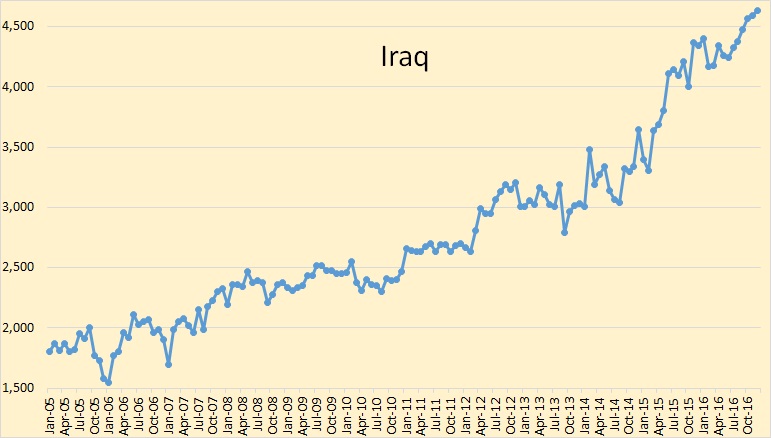 Iraq is the wild card in the plan to cut production. Their production was up 42.6 thousand bpd in December. A lot of analyst doubt Iraq will cut their fair share.
Kuwaiti December production was almost flat from November.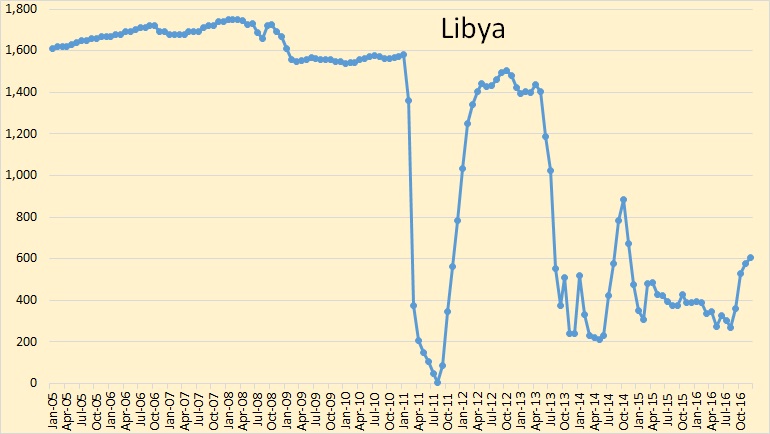 Libya continues to recover but ever so slowly now. No doubt that Libya will say they must cut only from where their full production would have been had they no political problems. I think we can look for Libyan production to continue to increase, or to follow their political fares.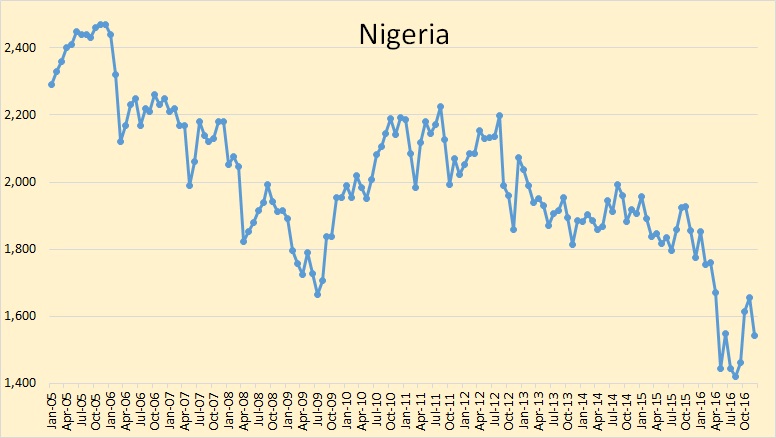 Nigeria took another hit in December. Their production will also follow their political fares. Their January production will depend on how successful they will be in fighting off the rebels rather than any OPEC dictates.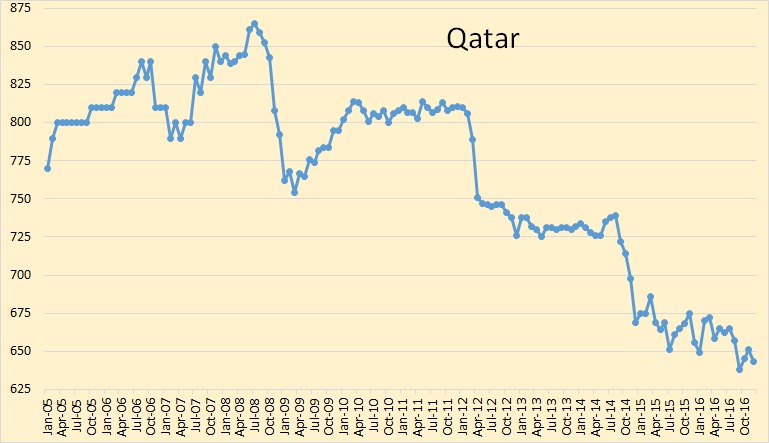 The decline in Qatar's oil production seems to have slowed since late 2014. But nevertheless their decline continues… and will continue.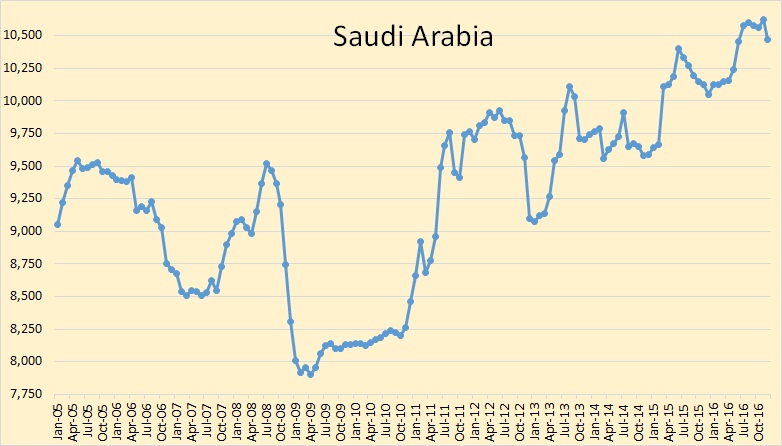 Saudi Arabia's production was down 149,000 bpd but that was after their November production had been revised upward by 111,000 bpd.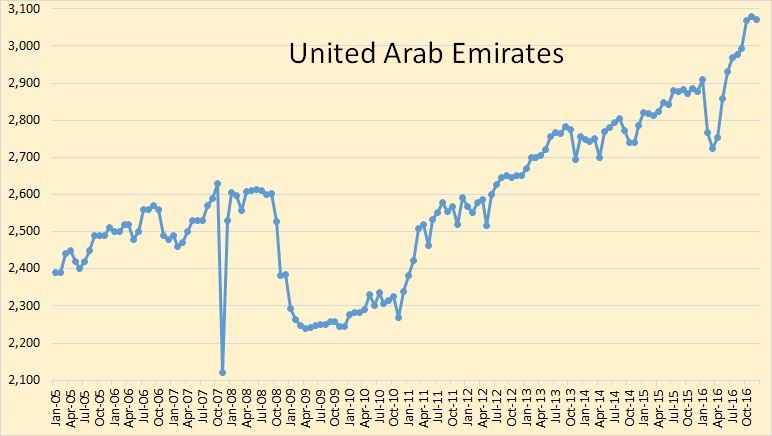 UAE production was down 6,300 bpd in December but that was after their November production had been revised upward by 82,000 bpd.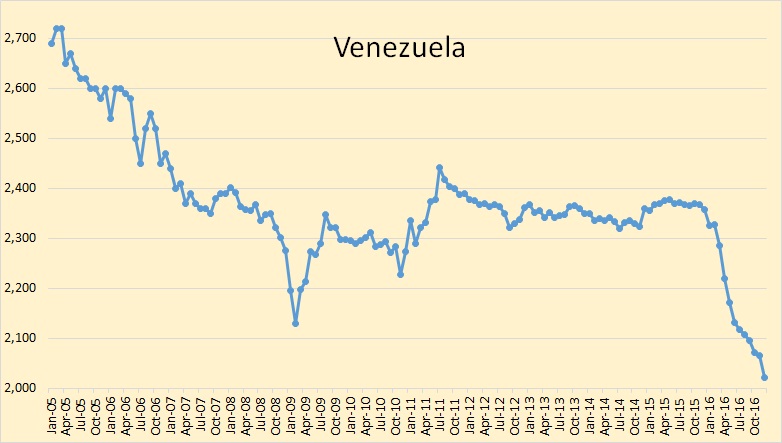 Venezuela took a huge hit in December, down by 45,200 bpd, and that was after their November production had been revised downward by 31,000 bpd. Venezuela has very serious political problems.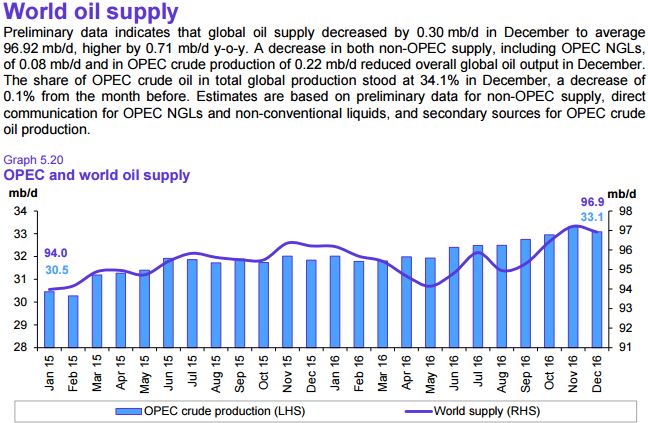 World oil supply hit a new high in November but was down in December. The 2016 average is still slightly lower than the 2015 average.