This is a special post by Ron Patterson. Please limit all comments to the subject matter of this post.
Era of 'Biological Annihilation' Is Underway, Scientists Warn
From the common barn swallow to the exotic giraffe, thousands of animal species are in precipitous decline, a sign that an irreversible era of mass extinction is underway, new research finds.
The study, published Monday in the Proceedings of the National Academy of Sciences, calls the current decline in animal populations a "global epidemic" and part of the "ongoing sixth mass extinction" caused in large measure by human destruction of animal habitats. The previous five extinctions were caused by natural phenomena.
The wildlife decline in most of the world is terrible, but in Africa it is catastrophic. By 2100 there will be no megafauna whatsoever in Africa. All elephants, giraffes, rhinoceroses, lions, gorillas, chimpanzees, and even zebras and wildebeest will be totally extinct. And the culprit in this huge animal extinction is Africa's massive overpopulation problem. It is terrible today but is about to get a whole lot worse.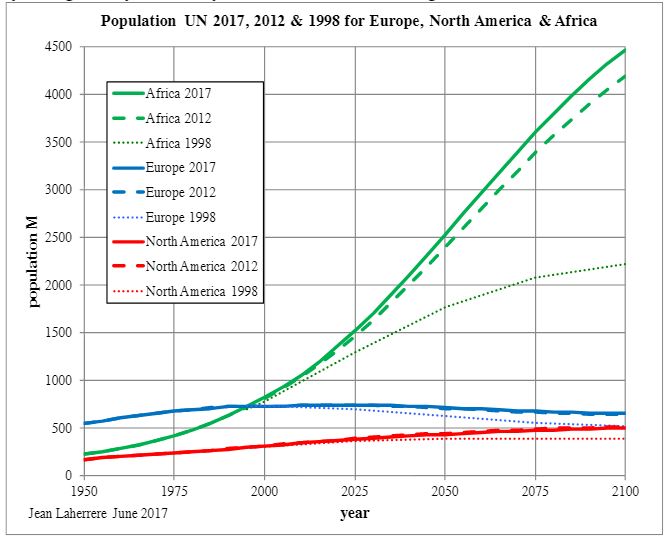 The population of Africa, in 2016, was 1.22 billion. The UN estimates that in 2100 the population of Africa will be about 4.45 billion. Notice that is an increase of about 300 million from their estimate just five years ago. But their 2100 population estimate has doubled since theit 1998 estimate.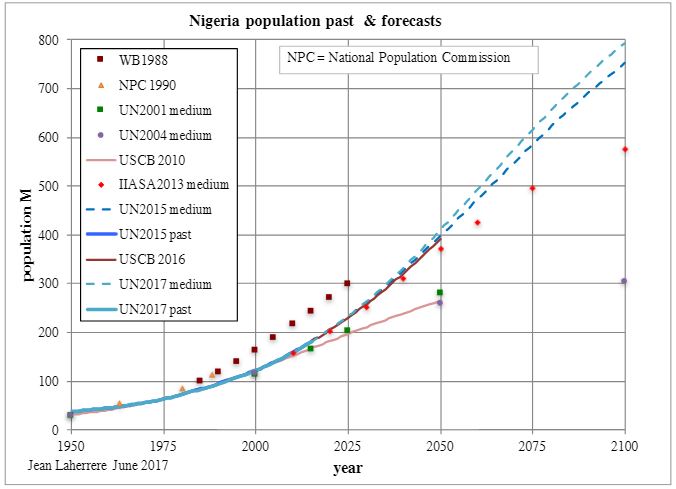 In 2100 one African country, Nigeria will have a larger population than all of Europe combined.
The reason for this Sub-Sahara African population explosion is the decline in infant mortality rates along with their very high fertility rate. With the exception of South Africa, Sub-Sahara African women have 5.5 children (average) during their life. This rate has been slowly decreasing but not enough to decrease the population growth significantly.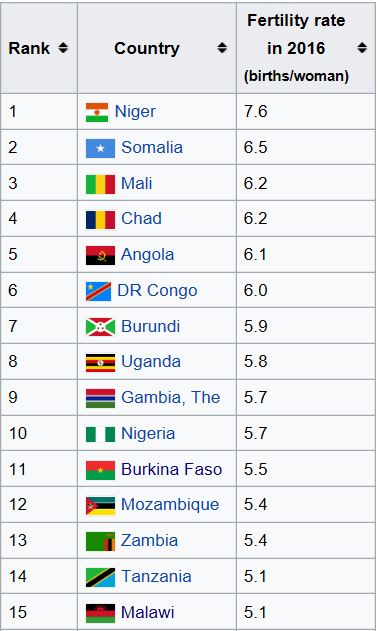 The top 15 fertility rates in the world are all in Africa. The Sub-Saharan population is increasing at the rate of 2.5 percent annually. This is double the rate of both Asia and Latin America.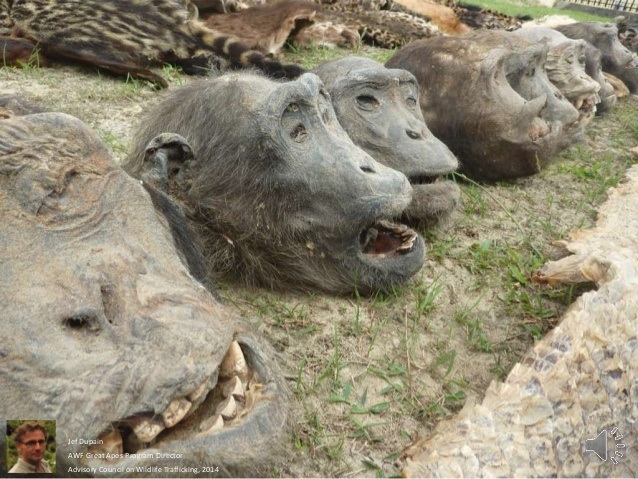 Baboons are a prized delicacy in Africa.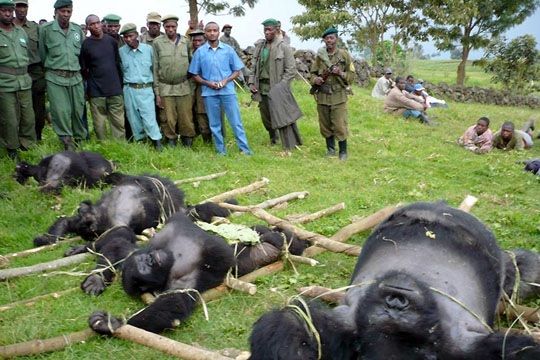 And so are gorillas.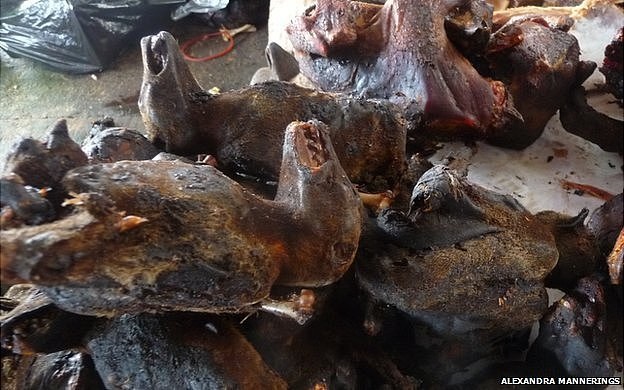 Don't these animals look delicious? They have already been cooked and ready to eat.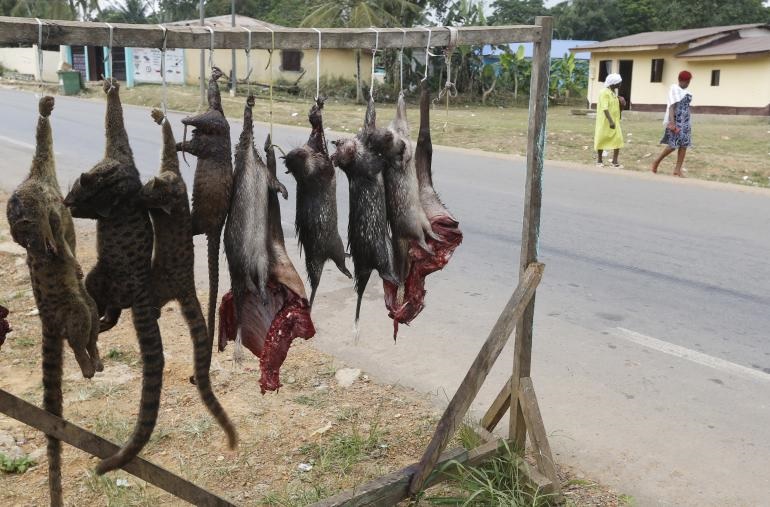 They would likely be a bit cheaper if you did your own cleaning and cooking.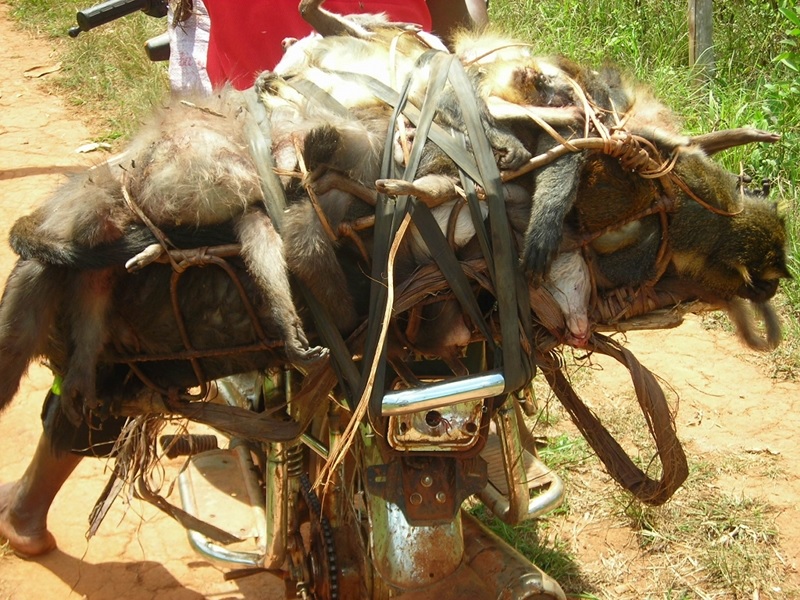 Monkeys and apes of all types are always a prize catch.
By 2100 there will be no megafauna whatsoever left in Africa except for humans and their domestic animals. Elephants, giraffes, rhinos, and even zebras and wildebeest will all be gone. And of course, all the big cats like lions and cheetahs will be gone as well. Even the hyenas will disappear because there will be no prey for the prey animals to feed on. However, a few wild dogs may remain as there will likely still be a few small ground animals for them to feed on.
Many will say that Europe is even more overpopulated than Africa. And this is true at this point in time. But that will definitely not be the case in the future. And remember that the wildlife in Europe is already gone except for small animals like rabbits and squirrels and a few foxes that prey on them. The wild European megafauna disappeared decades or even centuries ago. Okay, a few mountain goats, lynx other such animals still thrive high in the Alps. But wherever in Europe it is possible for humans to settle and farm, the megafauna has been driven out, usually to extinction. And that will soon be the case for Africa as well. The last habitat for megafauna, in Africa, Asia, and the Americas, is disappearing fast. It will soon be gone.
Extinction is permanent! If civilization survives another million years the elephants, giraffes, lions and all the other megafauna will still be gone. If you don't think this earth has a very serious human overpopulation problem, then you are stone blind to the peril of our wildlife.
EDIT: Before anyone asks the question, "But Ron, what can be done about this problem?" I will give you the answer. Nothing! Not one goddamn thing can be done to change the trajectory of the direction the world is heading. My only reason for posting the above is to try to shake some people out of their damn fool notion that all is right with the world, that as long as humans can thrive then there is no population problem. Such people are wrong, dead wrong. Overpopulation is killing the world. The world's megafauna will be just the first to go.