A few days ago the EIA published the latest update to its International Energy Statistics. The data is updated through May 2014. The data on all charts below is through May unless otherwise stated and is in thousand barrels per day. Also, all data is Crude + Condensate.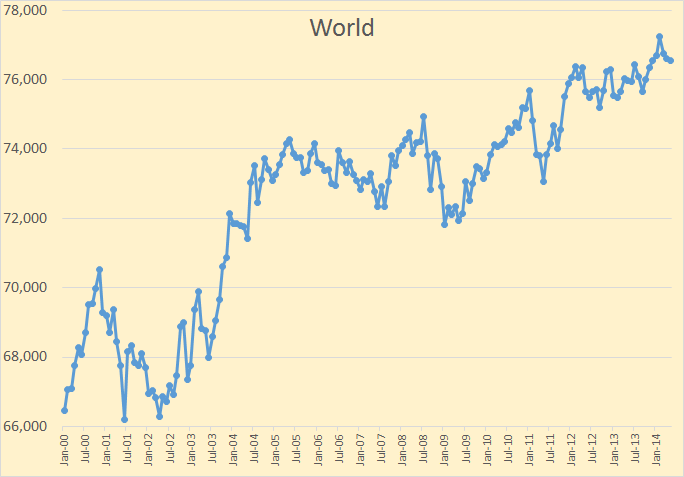 World C+C production was down 72,000 barrels per day in May to 76,540,000 bpd. It was down 708,000 barrels per day since reaching a new all time peak in February of 77,247,000 bpd.
Matt, on his blog Crude Oil Peak, is saying the same thing I have been saying for months. That is US shale oil growth covers up production drop in rest-of-world.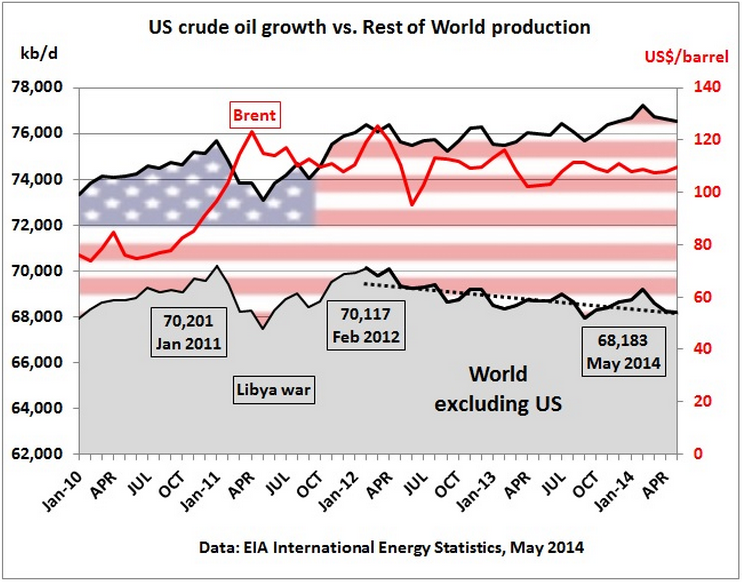 The trend is clearly down and is going to get worse. Below is my graph using the same data.