The EIA publishes what they call a Drilling Productivity Report in which they claim that each rig is getting more productive, that is each rig produces just a little more oil each month than it did the previous month. But over the long haul, I find that the exact opposite is true. In every place in the world, each rig produces a little less oil every year.
Baker Hughes publishes monthly their International Rig Count where we can find the world rig count back to 1975. However I only looked at the last 15 years and found some surprising results.
The last "Rig Count" data point on all charts below is December 2014. Also, very important, the rig count includes rigs drilling for gas as well as oil since Baker Hughes does not break down international rigs down to either gas or oil. They just give us the total rig count.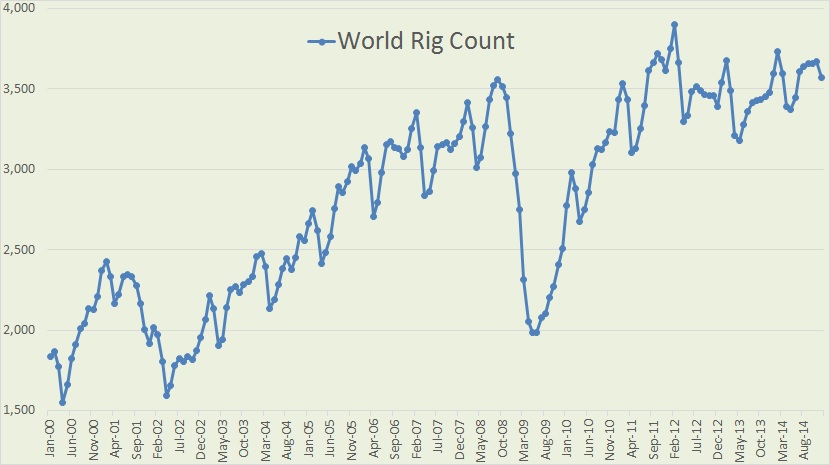 The last price collapse we had, in late 2008, the rig count dropped by over 1,570 between September 2008 and May 2009.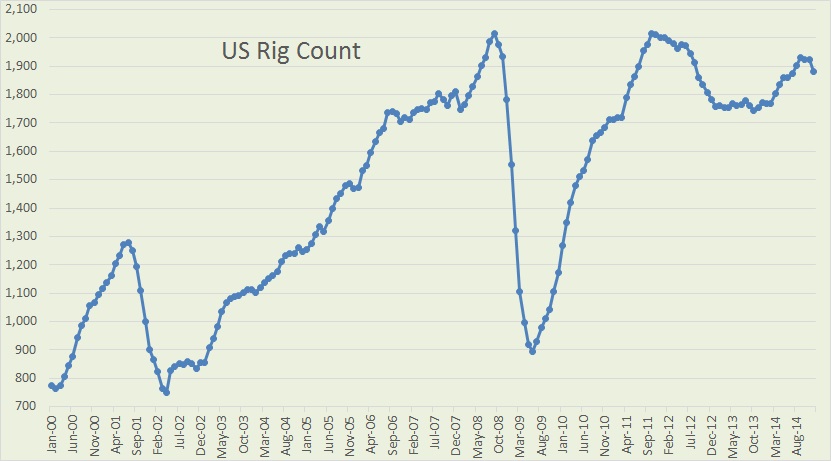 1,114 of that 1,570 rig count decline in 2008 and 2009 came from the US alone. That was the number of rigs dropped by the us between September 2008 and June 2009. Continue reading →