The new January OPEC Monthly Oil Market Report is out with crude only production numbers for December 2016. All charts are in thousand barrels per day.
Indonesia has left OPEC so they are now down to 13 nations. The Indonesia historical data has been removed from the entire OPEC data. Therefore the December data does not reflect any drop due to Indonesia leaving OPEC.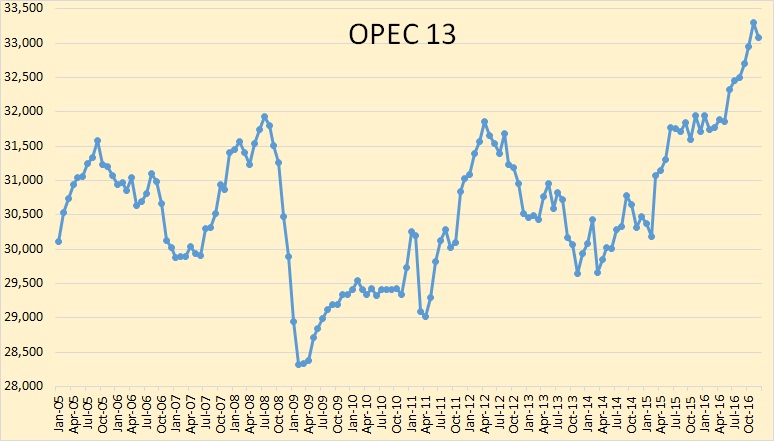 OPEC crude oil production dropped to 33,085,000 bpd in December. That was a drop of 220,900 bpd. However that was after the November production numbers were revised upward by 175,000 bpd. Therefore the drop was only 46,000 bpd from what was reported last month.
Officially, the OPEC agreed to cut production by 1.2 million barrels per day. Those cuts are supposed to kick in in January. But I would not count on their January production numbers being down that much.