Even before the shale revolution got underway, US net imports were falling. The data below is from the Weekly Petroleum Status Report and is in thousand barrels per day.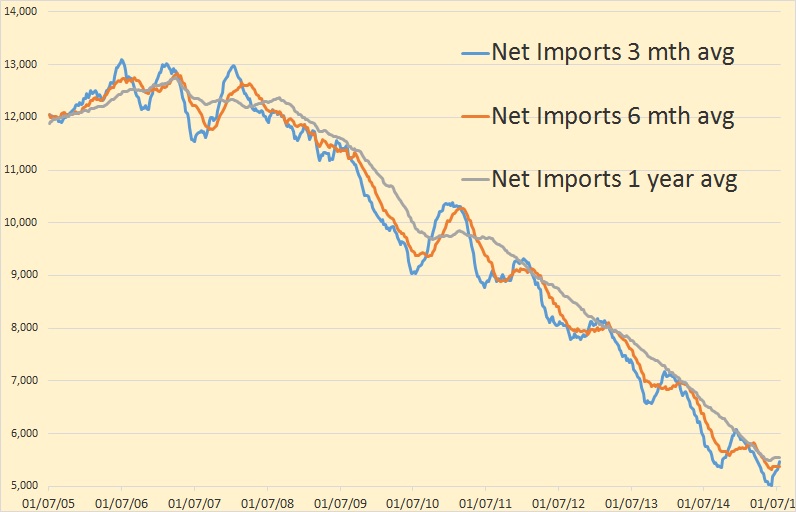 This chart shows net crude oil and petroleum products imports. Net imports peaked in 2006 and started to fall in earnest in 2008. They continued to fall until 2010 when the three month average increased sharply and the annual average leveled out for about a year. Then as the Light Tight Oil revolution got underway in 2011, net imports started to fall again.
The chart above shows net imports bottom out in late spring, March and April and heads back down again in June. Below is the last year of that chart amplified.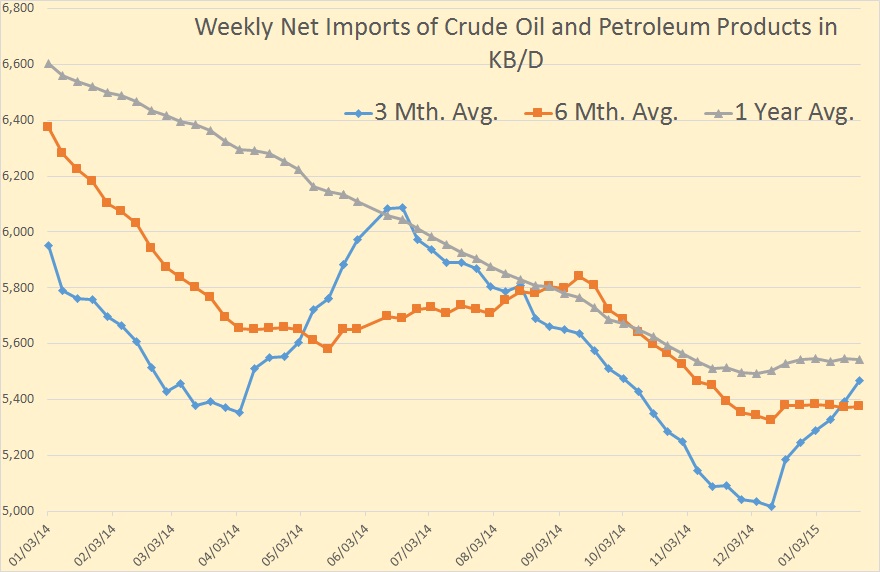 But in December of 2014 net imports broke their trend and headed sharply up, about four months earlier than normal. Much of this increase in imports had to be caused by declining US production though part of it could be caused by increased consumption because of low prices. Continue reading →