North Dakota publishes monthly ND Historical Barrels of Oil Produced by County. This data however does not include confidential wells. But they do estimate, by county, their confidential well production here: Oil and Gas Production Report
All charts are in barrels per day and are only for the last 16 months in order to get a better and expanded view of what each county is doing.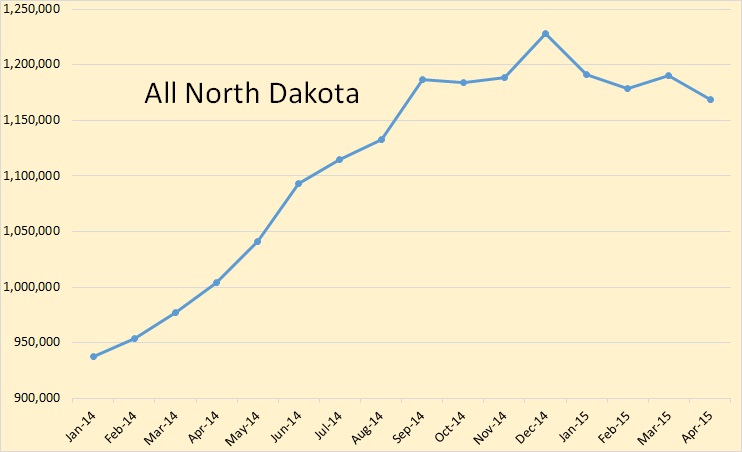 First a sixteen month view of all North Dakota production. North Dakota production, in April, stood at  1,168,636 bpd. That is 17,631 bpd below their production last September, seven months previous. North Dakota production is down 59,385 bpd since the high reached in December.