The EIA published, last month, AEO2015 Preliminary Oil & Natural Gas
Production & Price Results. And just below the title they wrote:
                                    DRAFT – DO NOT CITE
But I am not citing anything, just informing you of what they said.

What they mean however is that they reserve the right to change their mind before the report comes out early net year. And I can certainly understand that. All Oil data is in million barrels per day.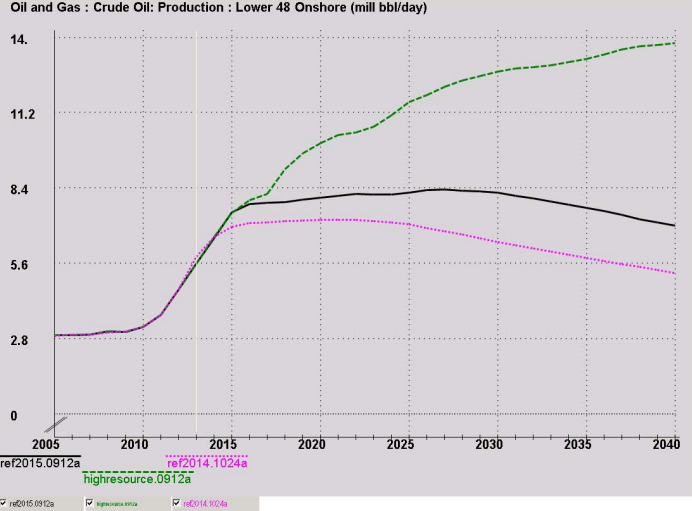 They have lower 48 production hitting a slowly increasing plateau in 2016 and peaking at just under 8.4 million barrels per day in 2027.
They have US Tight Oil production following pretty much the same profile, hitting a plateau in 2016 at about 5.5 million barrels per day and holding flat until starting a very slow decline in 2030.