The Texas RRC Oil & Gas Production Estimates are in. By now everyone should know that the Texas oil and gas data is incomplete and the drooping data lines will eventually look more like the EIA lines as the more and more data comes. The EIA data is only through May but all Texas Railroad Commission data is through June.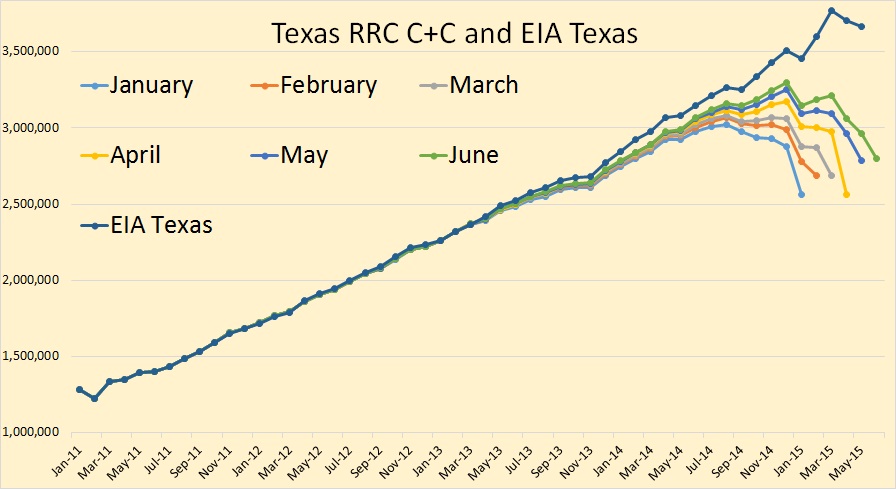 It appears that Texas C+C was flat to slightly up in June.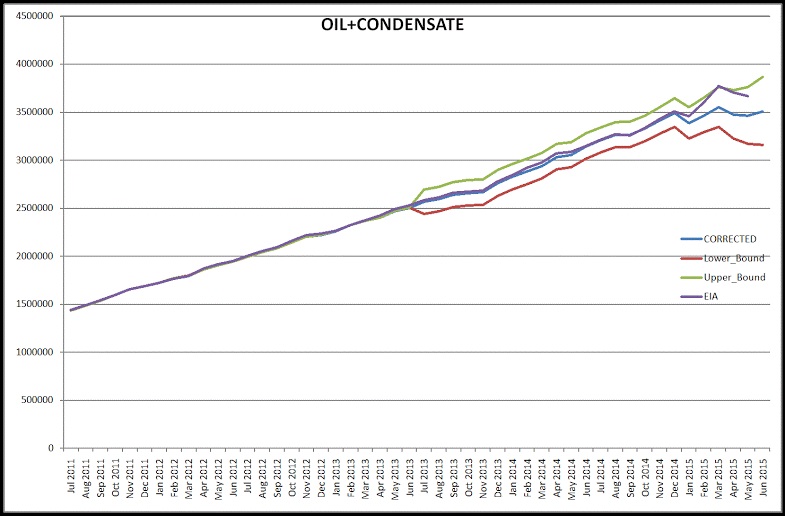 Dr. Dean Fantazzini has a program that attempts to correct for the incomplete data and give a pretty good estimate of what the final data will look like. He has April C+C down, May down also but only slightly so and has June Texas Crude+Condensate up slightly.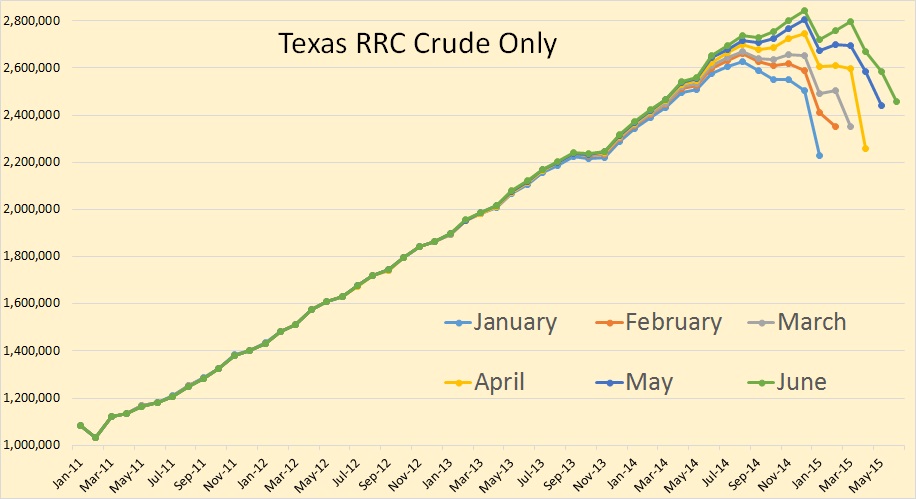 Texas crude only appears to have increased slightly.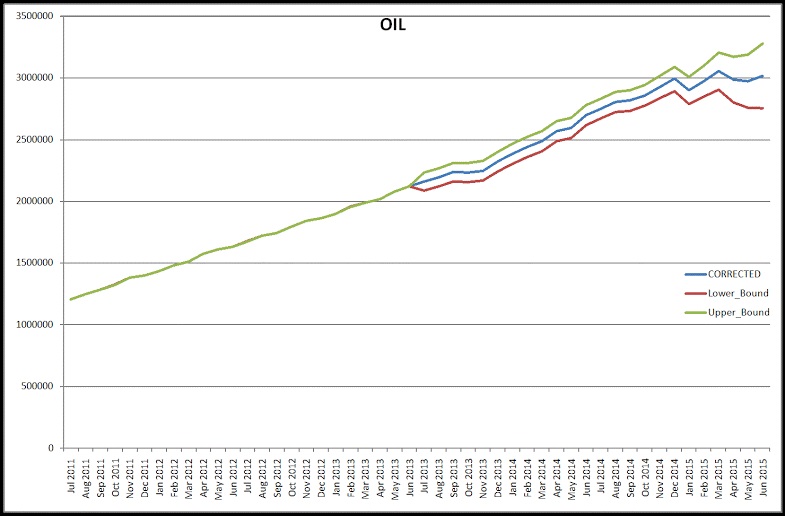 Dean has crude only pretty much the same as C+C for April, May and June except tracking about half a million bpd lower.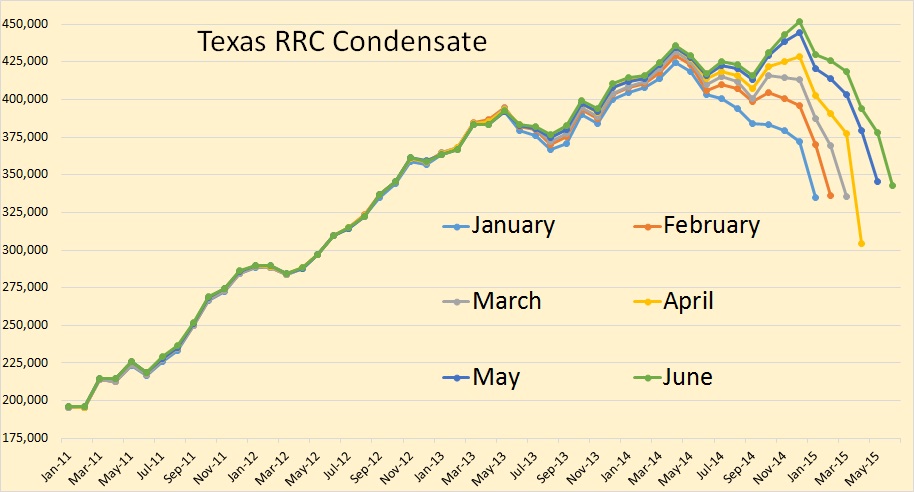 Texas condensate appears to have declined slightly in June.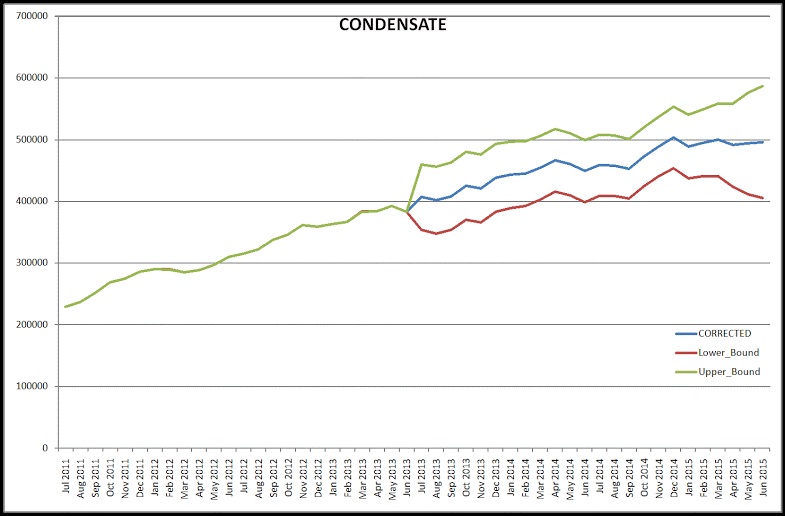 Dean has condensate flat to slightly up in June.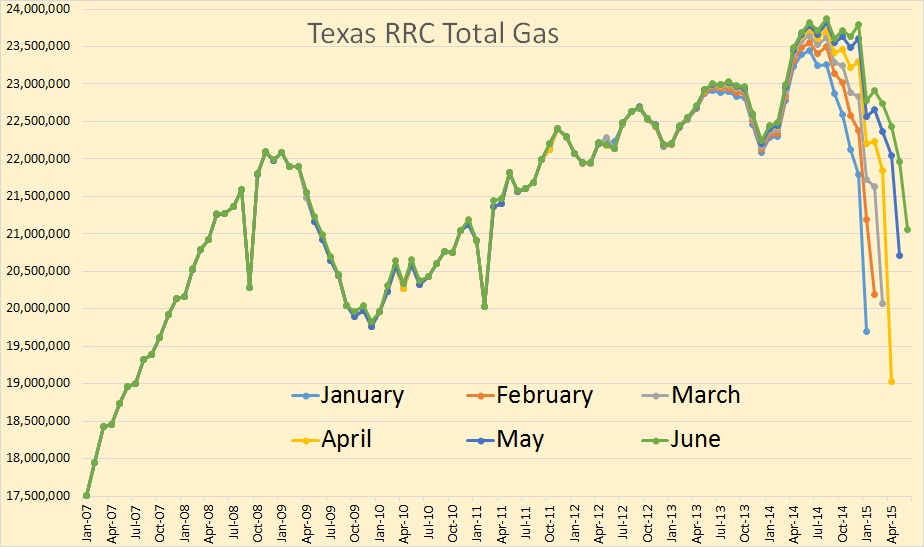 Texas total gas increased slightly in June.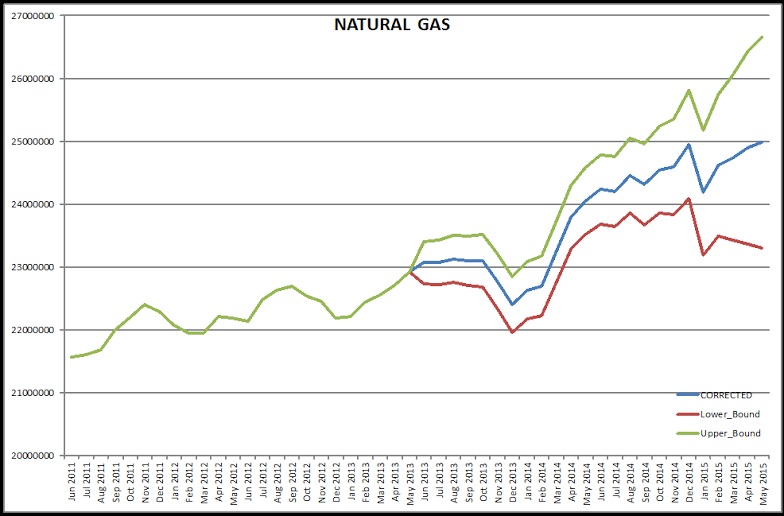 Dean has total gas up slightly also.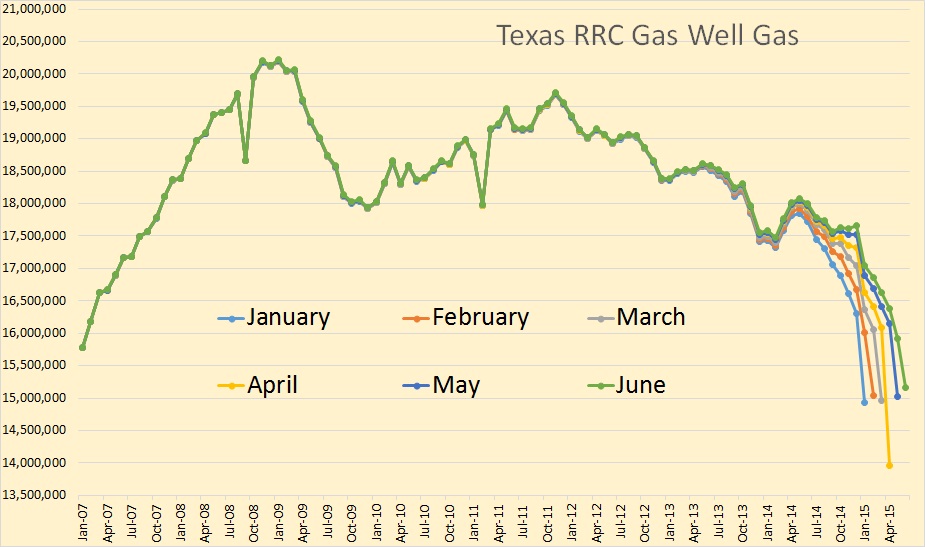 Texas gas well gas peaked way back in 2008 but appears to be holding its own now.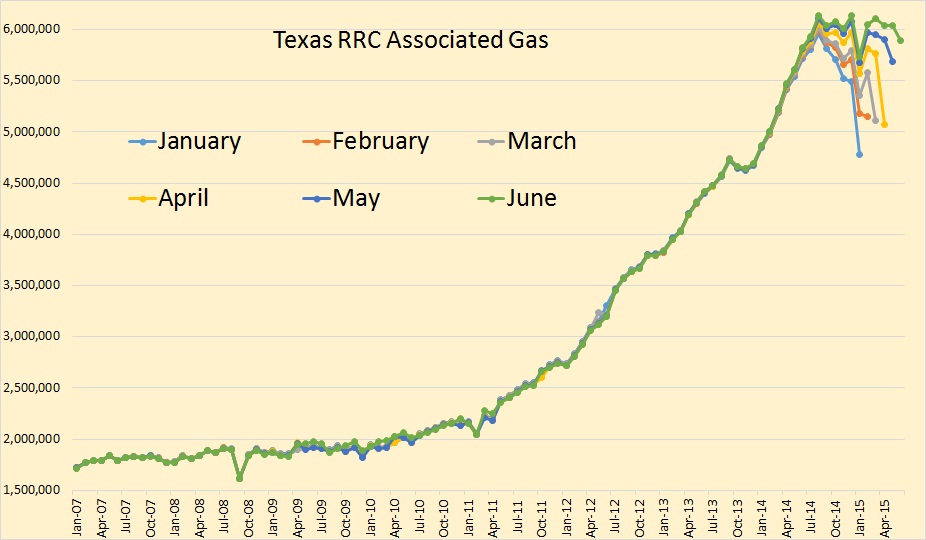 Texas associated gas, or what the RRC calls casinghead gas, has been responsible for keeping Texas total gas increasing. But production of associated gas seems to have hit a snag around September 2014 and has been slowing down since.
A lot of peak oilers were upset over John Mauldin's column yesterday. It did not bother me however, he is just another ignorant cornucopian who thinks technology will give us an infinite supply of oil. The media is full of such fools and we need not worry ourselves over them. However here is a link to his column.
Mauldin Economics: Thoughts from the Frontline: Riding the Energy Wave to the Future
I have written for years that Peak Oil is nonsense. Longtime readers know that I'm a believer in ever-accelerating technological transformation, but I have to admit I did not see the exponential transformation of the drilling business as it is currently unfolding. The changes are truly breathtaking and have gone largely unnoticed.
Shale companies now produce more oil with two rigs than they did just a few years ago with three rigs, sometimes even spending less overall. At $55 per barrel, at least one of the big players in the Texas Eagle Ford shale reports a 70 percent financial rate of return. If world prices rise slightly, to $65 per barrel, some of the more efficient shale oil operators today would enjoy a higher rate of return than when oil stood at $95 per barrel in 2012.
From this month's Director's Cut
May Sweet Crude Price = $44.70/barrel
June Sweet Crude Price = $47.73/barrel
July Sweet Crude Price = $39.41/barrel
Today's Sweet Crude Price1 = $28.50/barrel 
That was August 14th when WTI was at $42.50, today they are likely to be even lower as WTI closed today at $40.80.
James Howare Kunstler rakes Mauldin over the coals in a pretty good article.
As fracking implodes, the clowns deny reality
I thought the below article worth an honorable mention.
As Canada's Oil Debt Soars to Record, an Industry Shakeout Looms
Canadian energy companies' debt loads are the heaviest in at least a decade, boosting concern that some won't survive the collapse in crude prices.
Trican Well Service Ltd., Canada's largest fracking service provider, said last week it may be unable to continue because it's in danger of breaching the terms of its debt. It's the latest firm to see crude's descent to a six-year low sap the cash flow needed to meet financial obligations.
Oil's plunge has pushed a measure of the average debt burden among Canadian energy firms to the highest since at least 2002, and another measure of their ability to make interest payments to the third-lowest level in a decade, according to data compiled by Bloomberg. Facing some of the highest production costs in the world and carrying more debt than U.S. peers, the Canadian industry has become ripe for acquisitions.
 "Your ability to be an ongoing entity is certainly decreased," said Jason Parker, head of fixed-income research at Bank of Montreal. "You'll see larger, more financially affluent entities coming in and picking away at those properties."