The North Dakota Department of Mineral Resources has released production numbers for The Bakken and for All North Dakota.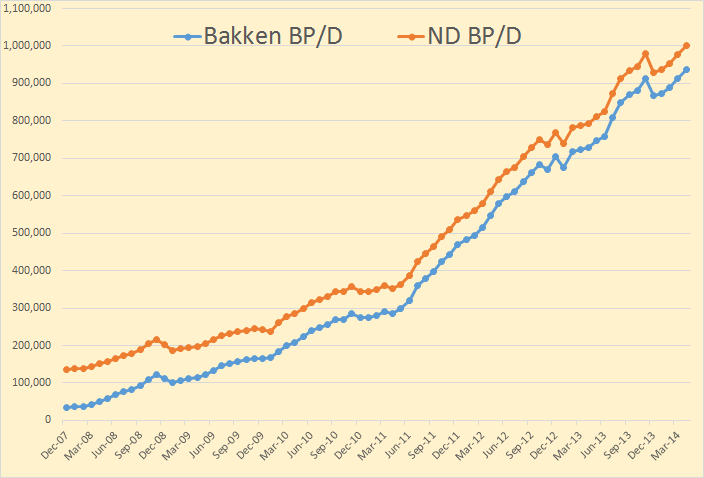 North Dakota surpassed one million barrels per day for the first time. ND production averaged 1,001,149 barrels per day in April while Bakken only production was 937,263 bp/d.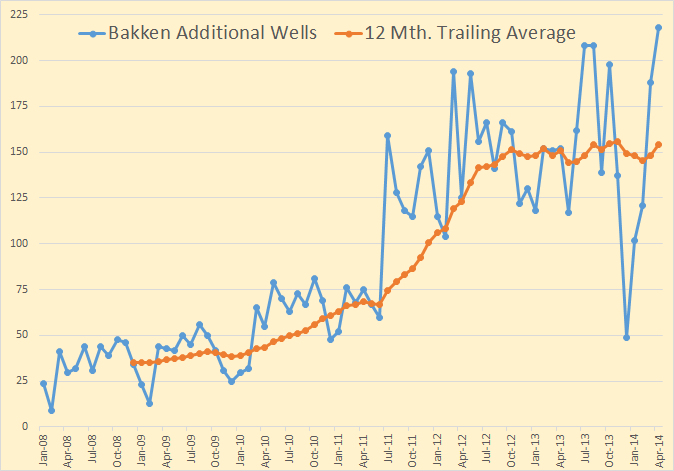 There were 218 additional wells in the Bakken and 225 additional wells in all North Dakota.

From the Director's Cut, bold mine:
Comments:
The drilling rig count was down slightly from March to April and back up one rig from
April to May. The number of well completions was unchanged at 200. The Tioga gas
plant conversion transitioned from approximately 25% capacity at the beginning of the
month to full capacity by the end of April. Weather continued to impact activity in April with 3 days of road closures due to the heavy rain at the end of the month and 9 to 11
days with wind speeds in excess of 35 mph, too high for completion work.
At the end of April there were about 600 wells waiting on completion services, a decrease of 35.
600 wells is a lot of wells. If they stopped drilling new wells tomorrow it would be three months before anything changed. I am not sure if this 600 includes only wells awaiting fracking or all wells that are in the process of being drilled plus all wells awaiting fracking. If anyone can answer this question please post it in the comments section.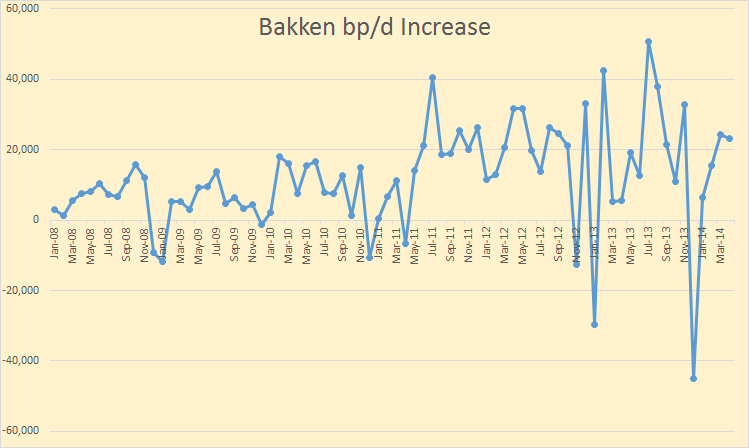 Bakken barrels per day decreased but only slightly, from 23,360 in March to 23,257 in April, a drop of 103 barrels per day. This is a rather important stat. Even though additional wells increased from 188 in March to 218 in April, the increase in production dropped by over 100 barrels per day. Well completions held steady at 200. The additional well in production number varies because some wells that had been shut down were brought back on line.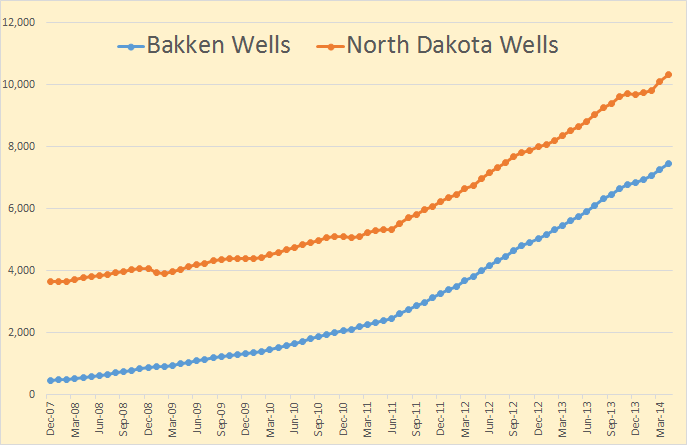 North Dakota has 10,317 producing wells, 7,468 of those wells are in the Bakken.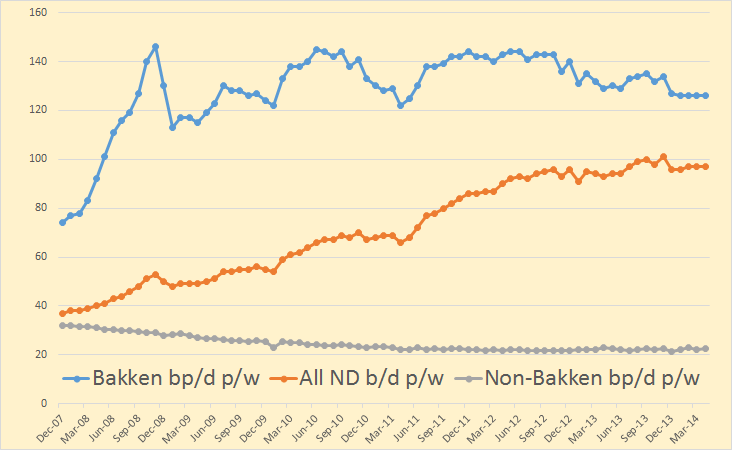 Barrels per day per well seems to have leveled out at 126 Bakken, 97 for North Dakota and 22 for all North Dakota wells outside the Bakken.
I know this is a rather short post but there is just not much else to report about the Bakken data release. I will have another post in a few days on Bakken production by county and also a Texas RRC report.