The EIA has just released its Short-Term Energy Outlook. Some of their projections should be taken with a grain of salt because they usually change every month. Nevertheless…
All US production is Crude + Condensate. All other production numbers are total liquids. The data is in million barrels per day.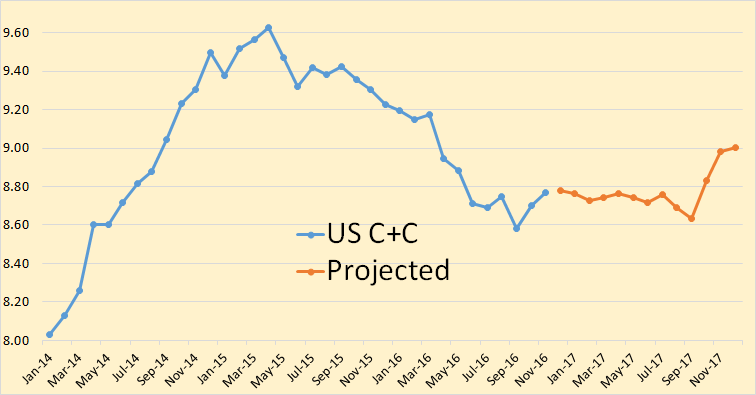 The EIA has US production leveling out at just under 8.8 million bpd until Oct. 2017.