Data for the below chart is from the Weekly Petroleum Status Report.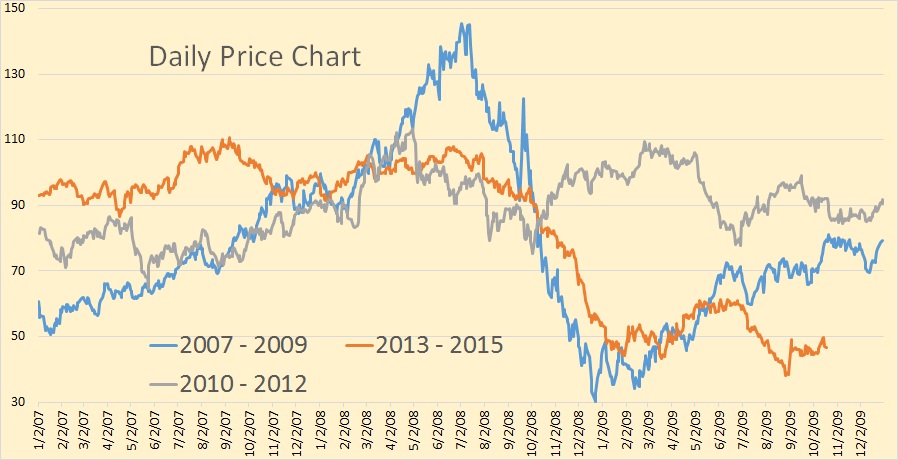 Here we have a three year WTI price comparison chart. You can see that the 2014 price collapse began at almost the exact same time of the year as the 2008 price collapse. The 2008 collapse was a lot more dramatic and fell faster and slightly lower than the 2014 collapse. The 2008 collapse bottomed out around Christmas of that year and the 2014 did not pause until late January 2015. However by late October 2009 the WTI price was already in the $80 range. This time however we are still stuck below $50.
From Short-Term Energy and Winter Fuels Outlook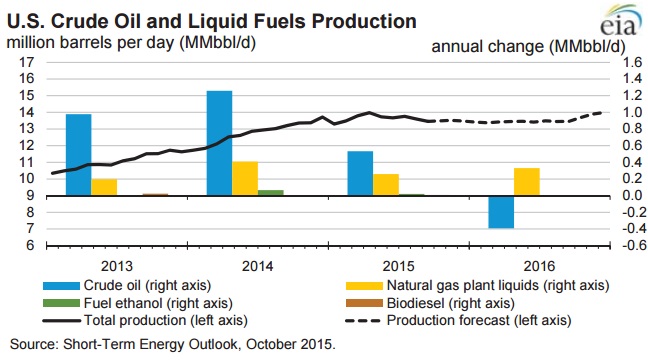 The EIA expects US crude oil production to drop by 400,000 bpd and NGLs t increase by over over 300,000 bpd. That's how they get "Total Liquids" to remain almost flat.
Wyoming oil production not expected to maintain 23-year high amid 16-year low in drilling
A peculiar divergence in Wyoming's oil industry over the past several months — oil production soared to a 23-year high while drilling for new oil fell to a 16-year low — can't last for much longer, experts said.
Houston-based oilfield services company Baker Hughes tracks drilling with a nationwide and state-by-state weekly tally of drilling rigs actively exploring for oil and gas. Wyoming's rig count on Friday was 26 but in June and July fell as low as 21.
That was Wyoming's lowest rig count since 1999 and down from a 5-year high of 63 a year ago this week.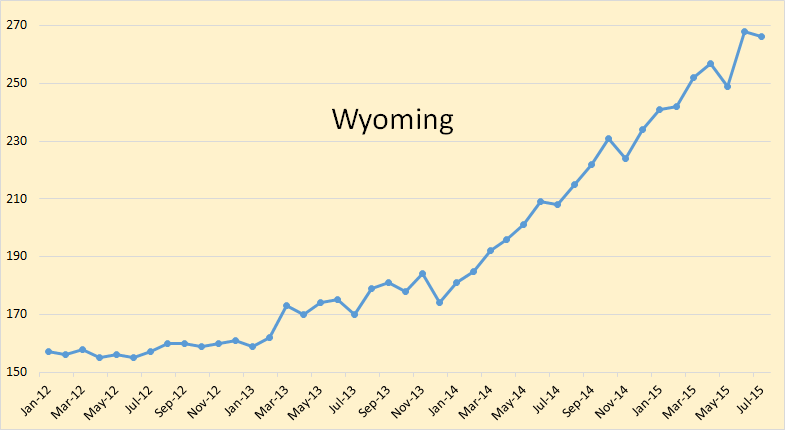 Oil Guru Andrew Hall's (Astenbeck Capital) July Letter to Investors
There is about 72 million bpd of conventional non-shale crude oil and condensate production globally, with about 42 million bpd of this outside of OPEC. Without constant reinvestment this production would decline by about 5% per annum on account of reservoir depletion. For example the wells that were producing 60 million bpd of oil back in 1995 produce barely 20 million bpd today assuming an average annual decline rate of 5 percent. That is a loss of 40 million bpd to decline and depletion from the wells that were producing at the beginning of 1995. Similarly, over the next 10 years, 30 million bpd of production will be lost to decline and depletion from the wells that are producing today. In order to offset this loss, about three and a half million bpd of new production annually needs to be brought on stream.
But with $70 Brent much of the conventional non-shale production is uneconomic and the investment needed to achieve this level of new production additions will not be made. The international oil companies, who account for much of this conventional non-shale production outside of OPEC, were failing to grow production even when oil prices averaged over $100 during the past four or five years – despite a dramatic rise in their capital expenditure.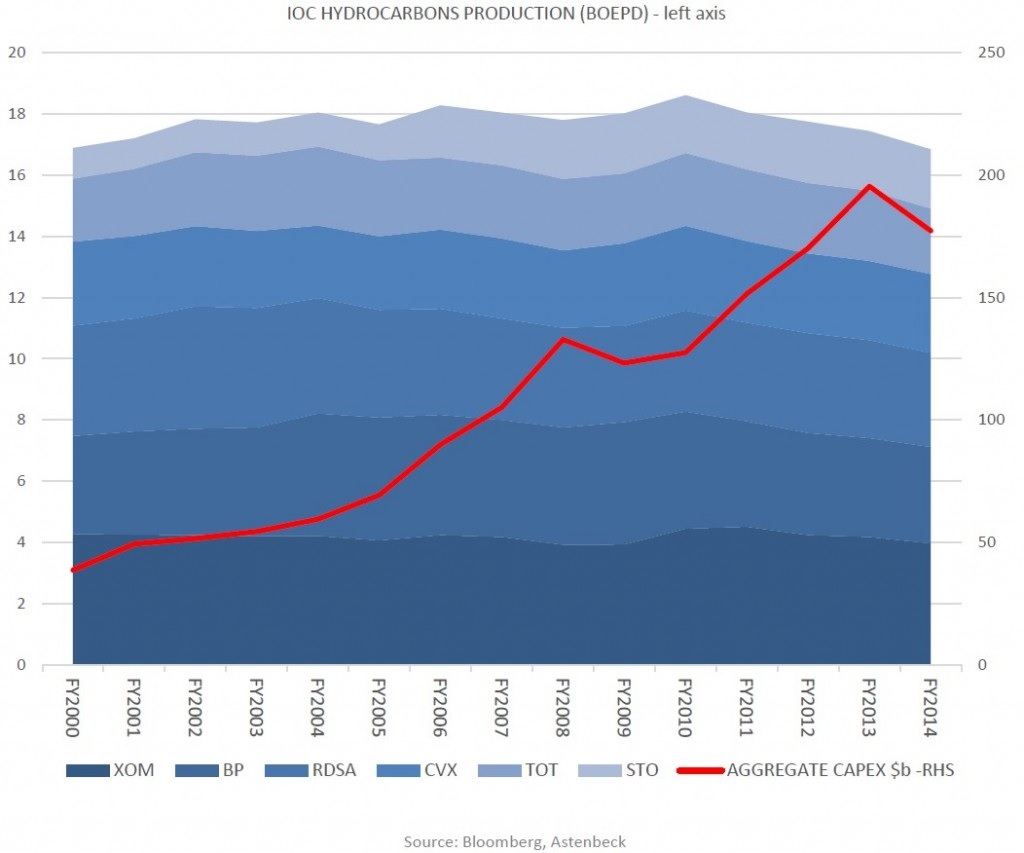 Now that these companies are reducing their capital expenditure, production decline is likely to accelerate. New projects in high cost resource plays are being postponed or canceled. The impact from these decisions will not be felt before 2016 because of the long lead times involved. But that also means such lost production cannot be quickly recouped should the market need it.
_____________________________________________________
Notice: I had hoped that the Texas RRC data would be out today but no such luck. I will be out of pocket until late Wednesday or early Thursday. So if the Texas data comes out tomorrow it will be late Wednesday or early Thursday before I have a post out.