The new EIA Drilling Productivity Report has just been published with their shale oil production and prediction numbers out through January 2014.
I have discovered something very strange about their numbers. But first here is the Bakken data. I have shortened the time frame to just two years in order to better show what is happening. I have plotted what the EIA reported last month along with what they reported in this last report. The data is in barrels per day.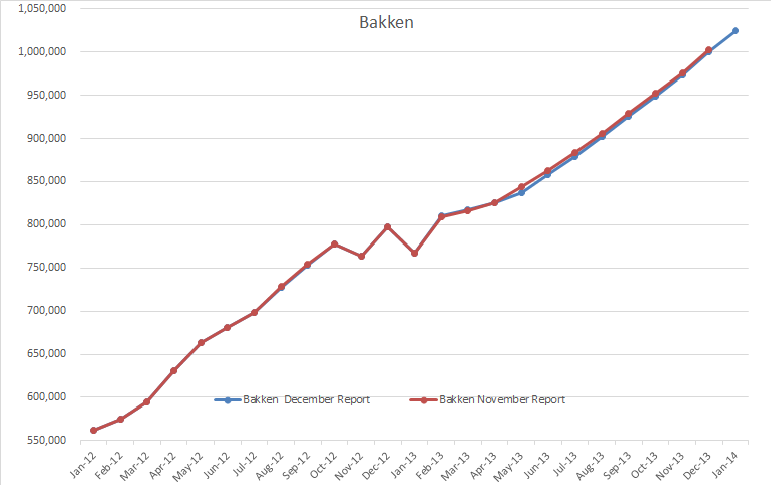 There was extremely little revision in the data from the report last month.
And now Eagle Ford Production in barrels per day.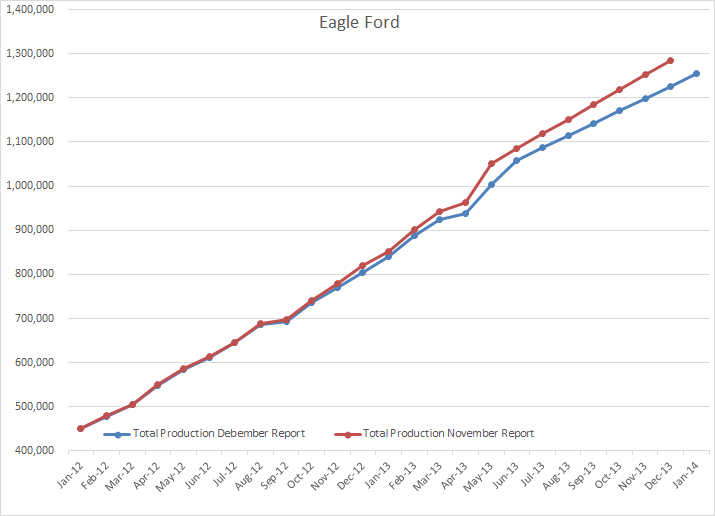 Eagle Ford was revised downward and like the data, the revisions were extremely linear. But the dead give away was when I plotted the percent change of from month to month.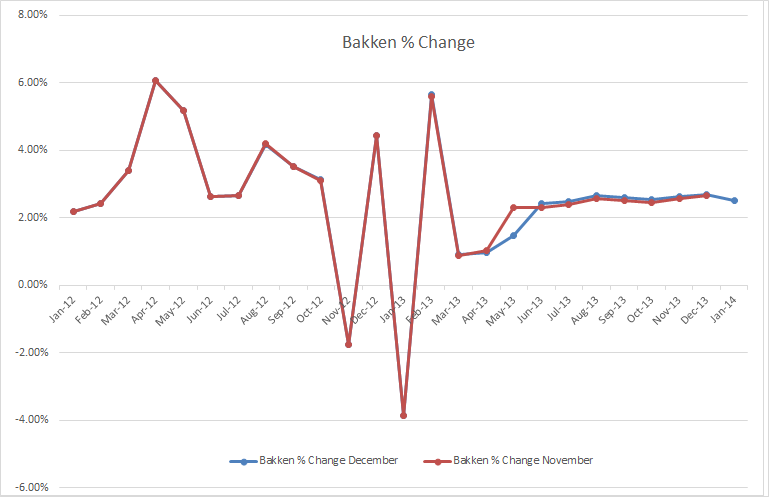 The last eight months show almost the exact rate of change, about 2.5 percent increase month after month. They are just plugging in numbers!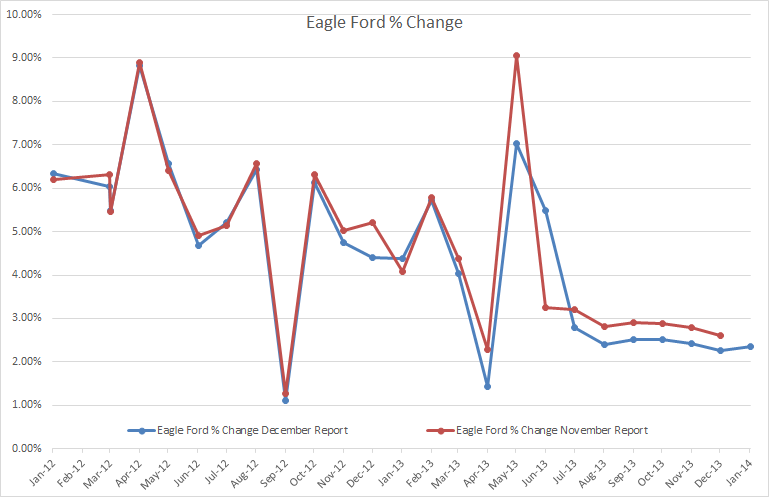 Eagle Ford shows the same pattern except like the data, they have revised the rate of change downward somewhat.
The decline rates are extremely linear also. The Bakken decline rate in barrels per day.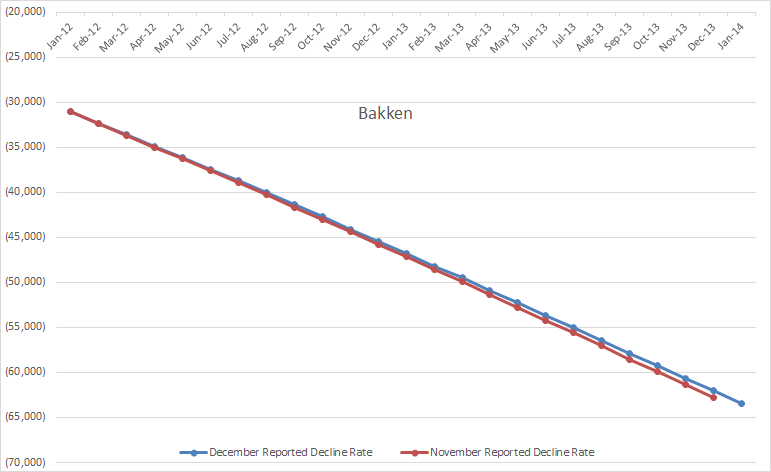 There was very little revision here but what there was they figured it was not declining quite as fast as they thought it was. And the Eagle Ford Decline Rate in barrels per day.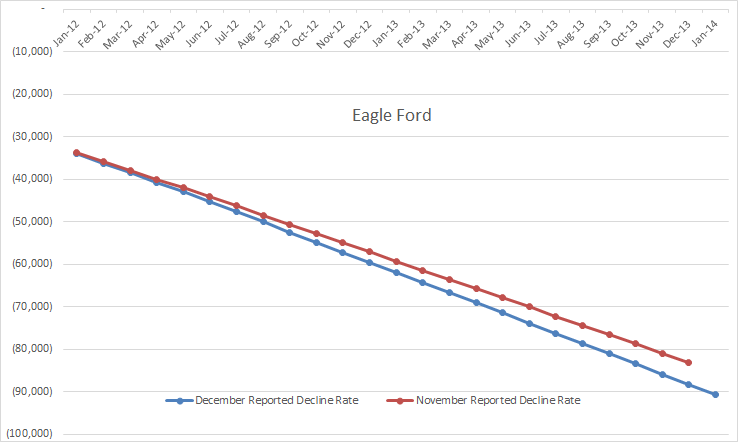 There was a slightly greater revision here and they figured that it was declining a bit faster than they first thought it was. They figure that Eagle Ford, will be in January, declining at 91,000 barrels per day but they will be producing new oil at the rate of 120,000 barrels per day meaning production will be increasing, in January, at the rate of 29,000 barrels per day.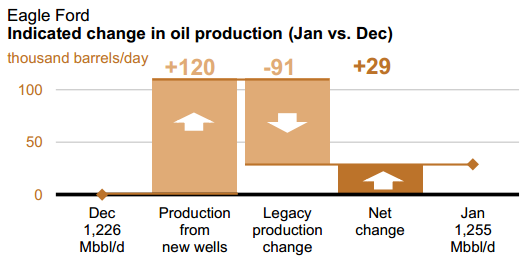 What is happening here, I think, is that they are taking the data from North Dakota and the Texas RR Commission up until about June then they just plug in their own very linear numbers.