The EIA publishes all kinds of energy production data but I collect and chart only Crude + Condensate data. But that comes in three flavors, monthly, quarterly and yearly. I decided to chart the quarterly data and see if that looks any clearer than the monthly data.
Quarterly C+C production in kb/d. The last quarter, 3rd, ends September 2013.
World C+C production has increased 2 million barrels per day since the 2nd quarter of 05. Who were the big gainers that caused this 2 million barrel per day increase?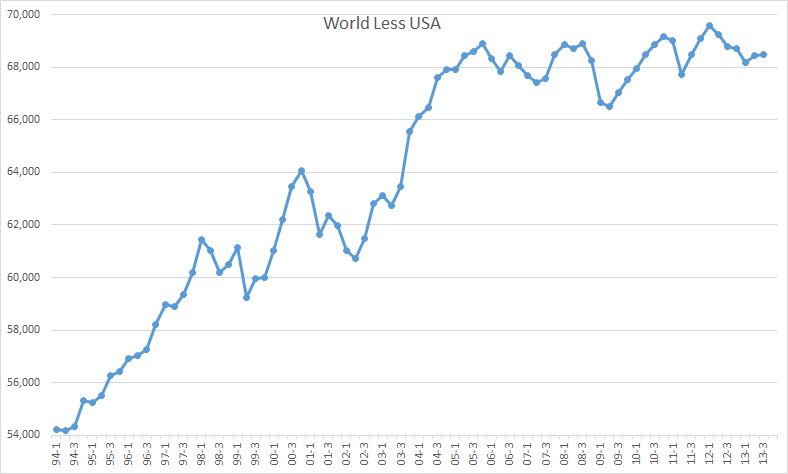 Turns out it was all USA.

Non-OPEC is up about 1.5 million barrels per day since the second quarter of 2005.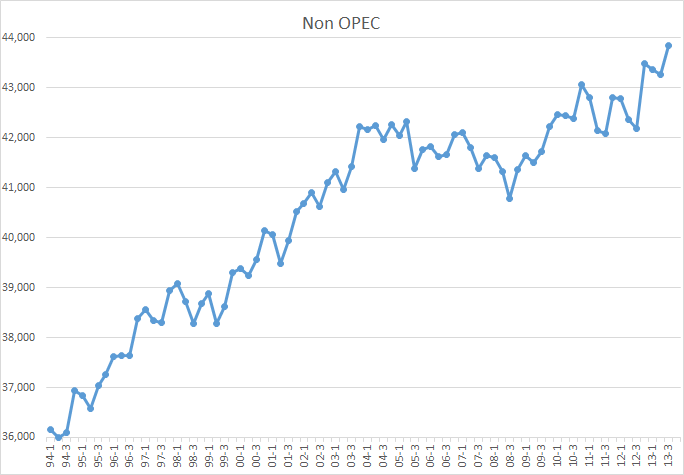 However Non-OPEC less USA is down about 750 kb/d since 2005 and down 1.25 million barrels per day since peaking in the last quarter of 2010.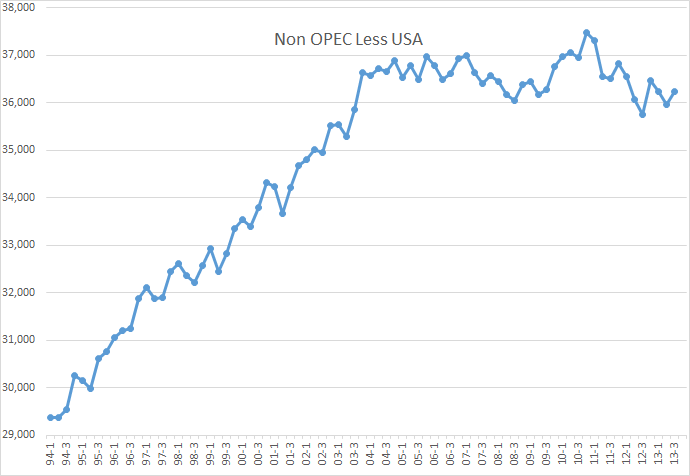 World crude oil production outside the USA has clearly peaked. It is only the shale oil bubble that is keeping peak oil from being obvious to the rest of the world.
The EIA's Monthly Energy Review is out with the US production figures through December. This enabled me to plot the US quarterly production through the last quarter of 2013 in kb/d.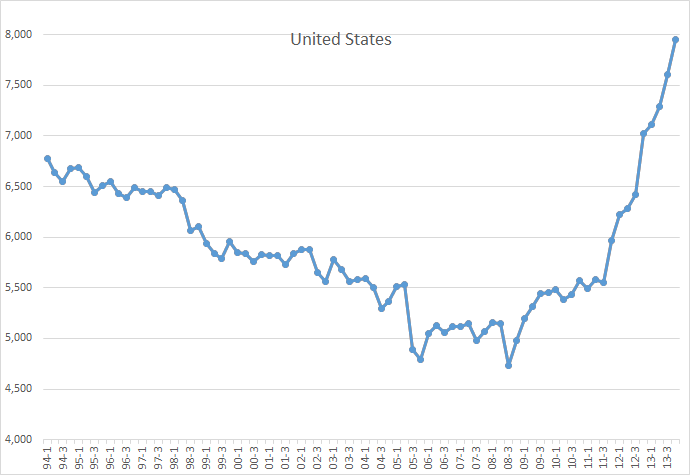 This data enabled me to average US production for the entire year of 2013. That figure turned out to be 7,492,583 barrels per day, subject to revision of course. That turned out to be 263 kb/d below what AEO 2014 had predicted.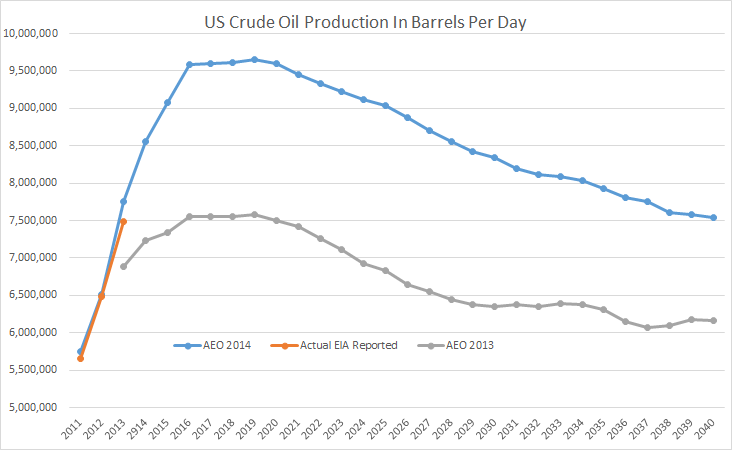 This means that the prediction above made by the EIA's AEO 2014 is already over a quarter of a million barrels per day below prediction.
Another chart of interest would be OPEC C+C. This chart is though the 4th quarter of 2013, that is through December 2013.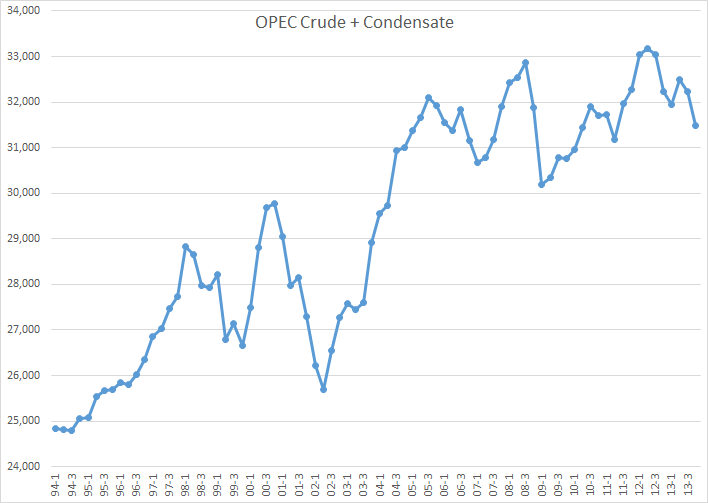 Opec C+C in the 4th quarter of 2013 averaged 31,479 kb/d. That is 1,700 bp/d below the peak which was the second quarter of 2012 which averaged 33,179 kb/d.
All OPEC data through the 3rd quarter of 2013 is from the EIA. The last quarter of data was taken from the OPEC MOMR then I added 1.9 mb/d of condensate which is about the OPEC average for condensate production. Or more correctly 1.9 mb/d is the approximate difference between the EIA's C+C data and OPCE MOMR's Crude Only data for the last couple of years.
Switching gears to Weekly Production, will the trend continue? The last data point is for week ending January 24th. The data is kb/d.